DIY Video Studio is supported by its readers who use the affiliate links or ads on this site. As an Amazon Associate, I earn from qualifying purchases. Thank your support if you use any of the links.
If you use a Canon EOS R for live streams or recording YouTube videos, you'll probably need to leave the camera switched on for a long time. This is where having an external power source for your camera would be extremely helpful. I've done some research, bought a few EOS R external power accessories, and written this article to share what I've found.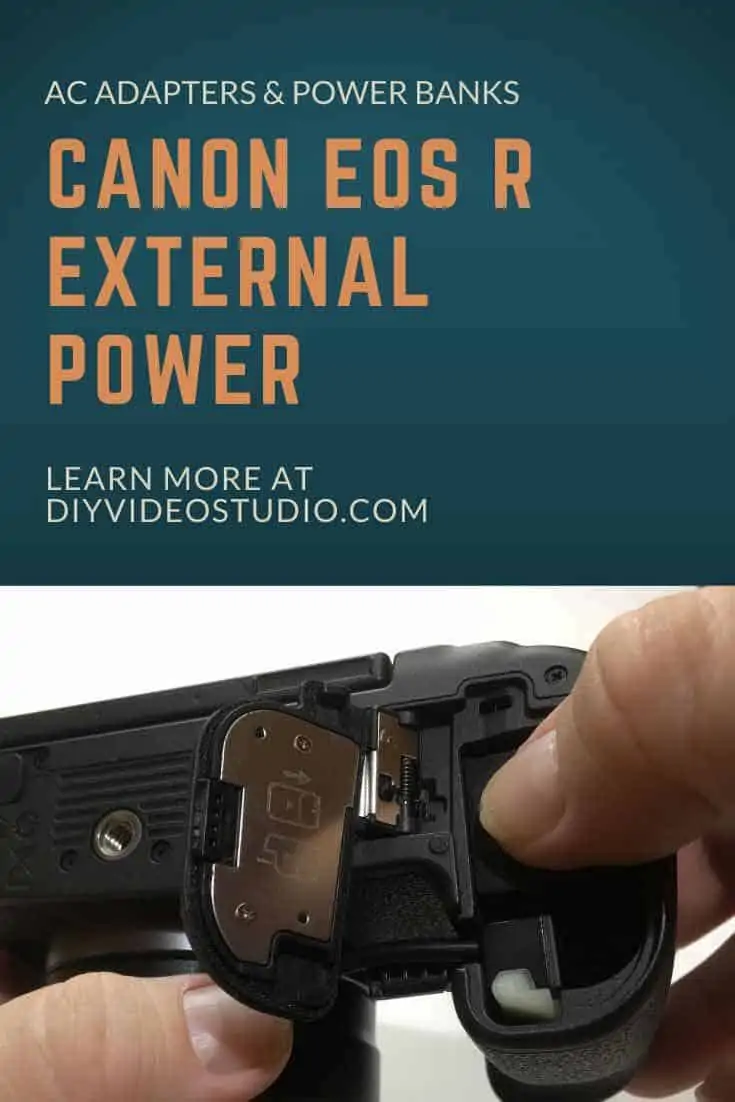 Canon EOS R external power can be provided by the following…
Canon BG E22 battery grip
Canon ACK-E6 AC power adapter kit
DR-E6 DC Coupler with a power bank
These three external power options allow continuous shooting/recording for longer periods than with a single LP-E6N battery pack. External power can also be used for USB-C charging of the battery; however, this is only available when the camera is switched off.
If you would like a more in-depth guide to Canon EOS R external power, keep reading. I look at the different options available and how you can save yourself a lot of money by getting third party accessories.
Shoot for longer with Canon EOS R External Power
There are several reasons you would want to use an external power source with your EOS. For example, it can extend the length of time you can shoot, compared to using a single battery. Sure, you can take spare batteries, but it's not always convenient. That's especially true if your setup means access to the battery compartment is difficult.
Another important reason is you can shoot uninterrupted, without having to keep an eye on the battery power indicator. You don't want to leave battery changes to when you get the red flashing "Battery Exhausted" warning. It's almost certain that will happen at the most inconvenient moment.
Whether you are a photographer or videographer, having an accessory that allows you to operate your camera by using an external power source is especially useful.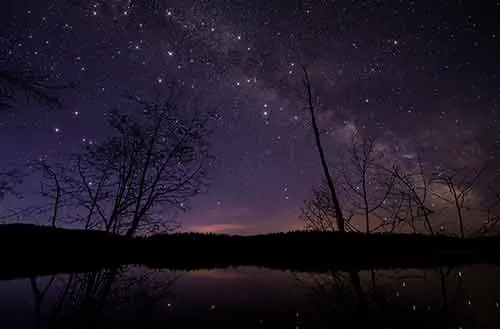 Photographers can use it for long exposures and time-lapse photography. It will make astrophotography a whole lot easier because the extra cold of winter nights can lead to reduced battery performance. Getting your power from an AC socket solves those problems.
Videographers, especially YouTubers can also benefit hugely. If you're using your EOS R camera for live streaming, continuous uninterrupted power is a must. You've never heard of a YouTuber changing camera batteries in mid-stream! When recording lessons for online courses, or creating how-to videos, or presentations you need continuous power. It lets you get on with filming instead of worrying about how much battery charge you have left to complete the scene.
Canon EOS R External Power Options
So, what are the options when it comes to Canon EOS R external power? I'll go through them one by one, pointing out the pros and cons.
Canon EOS R BG E22 Grip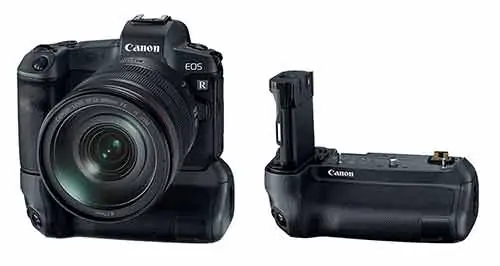 The BG E22 battery grip effectively replaces your battery with a dummy battery (the tall part in the image), and puts the batter, along with a second, into a magazine housed in the base of the grip. In other words, the camera is powered by two batteries that are now outside the camera. The result is twice the power for your EOS R so you can operate the camera for longer.
However, there are additional reasons why I might want to use a battery grip with the EOS R, other than doubling the potential shooting time.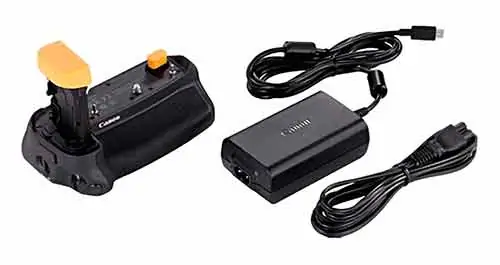 The battery grip comes with a Canon PD-E1 USB Power Adapter.
It makes the camera/grip combo larger and heavier, helping to improve the overall balance when using the new, and large, RF lenses.
The grip includes a second shutter button in a more natural position for shooting portrait images or vertical video.
The extra weight (or mass to be correct) can help steady shots through inertia.
The Canon PD-E1 USB power adapter lets you charge two LP-6EN battery packs at the same time, while they are inside the battery grip. But, if you're using your EOS R without the grip, the PD-E1 USB power adapter can be used to charge a single battery inside the camera's battery compartment. You can read more about EOS R USB charging in this article how I charge my EOS R.
When you go mirrorless the camera body is often smaller than an equivalent DSLR. Although the EOS R isn't the smallest mirrorless camera it's still smaller than something like the Canon 5D Mk 4. But the kind of lenses you're going to mount on this camera, the new RF lenses and the quality EF lenses, will almost dwarf the EOS R. The battery grip helps rebalance the camera setup.
If you take a lot of portrait-style photos or vertical video, the shutter ends up on the top left of the camera. The battery grip not only gives you something to "grip" with your right hand, but it also gives you another shutter button approximately where it should be. It makes shooting vertical video a much more pleasant experience.
It's well known that the EOS R does not have In Body Image Stabilization (IBIS). The extra mass of the camera grip and batteries will increase the inertia of your camera. This means that you will need to apply a larger force to move it or change its existing movement. The result of having that extra mass is less or smoother movement. OK, it's not going to make an enormous difference to your shaky footage, but it will help a little.
COOL TIP: The smaller of the two-orange plastic protective caps can be clipped inside the larger one for safe storage. Likewise, the camera's battery cover and the rubber cover can be stored on the dummy battery part of the battery grip.

To see how the BG E22 grip attaches to the EOS R, and how to avoid losing the small parts of your camera watch this video from Video Gizmology.
Canon ACK-E6 AC Adapter Kit
Being a true Canon accessory the ACK-E6 AC power adapter kit comes with a premium price tag. But it is the safe option if you are worried about using cheap third-party accessories with your expensive Canon mirrorless camera. It's available here

on Amazon.

The kit includes the Canon DC Coupler (or dummy battery) DR-E6N kit, a power cord, and an AC adapter. It's designed to supply continuous power for the EOS R and other select Canon EOS DSLR cameras.
These include the 5D Mark III, 5D Mark IV, 5DS, 5DS R, 6D, 6D Mark II, 7D, 7D Mark II, 60D, 70D, and 80D cameras.
So if you have the EOS R, or any of the above-mentioned cameras, getting the Canon ACK-E6 AC adapter kit will allow you to carry on shooting or videoing all day without the need to change batteries.
If your Canon camera has the battery door open it won't turn on. So that might be a problem since the cable from the dummy battery of the ACK-E6 kit has somehow got to come out of the battery compartment. If you haven't already found it, look for the little notch and rubber cover on the side of the battery compartment facing the lens. Pull the rubber cover forward and out of the way. Feed the cable through the notch and close the battery compartment door.
I've seen a report from one Canon owner who bought a replacement door, so that he didn't damage the original, and drilled a hole for the cable to go through. Please don't do this. Just find the notch that the cable can go through.
WARNING TIP: Your camera's battery compartment has a hidden side opening notch to allow the dummy battery cable to exit the compartment when the door is shut. DO NOT drill a hole in the battery compartment door. Find the hidden notch!
Watch an unboxing of the ACK-E6 AC power adapter. It also shows you how to properly fit the dummy battery (DC-Coupler) into the battery compartment and feed the cable through the side notch.
ACK-E6 AC Adapter Kit alternative
If the price tag for Canon's original kit is too high for you, and you don't mind using third party accessories, there are alternatives for the ACK-E6 AC Adapter Kit.
Take a look at the Glorich ACK-E6 replacement AC Power Adapter Kit

that is available on Amazon.

It's a lot more affordable than the Canon original but comes with a fully-decoded smart chip to work with Canon EOS 5DS, 5DS R, 5D Mk II, 5D Mk III, 5D Mk IV, 60D, 60Da, 6D, 70D, 7D, 7D Mk II, 80D, and EOS R Cameras.
But there are times when you want external power when you're out and about. For instance, when you're trying to capture wildlife shots. Nature is notorious for not performing on cue, so being able to power your camera continuously for long periods would be useful.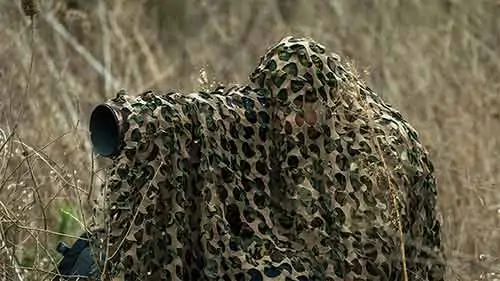 TOP TIP: There is a rubberized cover over a notch on the side of the battery compartment facing the lens. Lift aside the cover to allow the cable of the Canon DC Coupler DR-E6 to pass through. You can then close the battery compartment door.
Can I use any USB adapter to connect the DR-E6 DC Coupler to a Power Bank?
Unfortunately, you can't just use any USB to Barrel DC power cable to connect a power bank to Canon's DC Coupler. I know, I've tried it. I have a StarTech USB to Type M Barrel DC power cable, and although everything seems to fit, my EOS R fails to power up.
A mismatch of voltage seems to be the problem. The power bank produces a 5V output, but the ACK-E6 AC power adapter produces an 8V output. Remember, the Canon EOS R battery (LP-E6N) is rated at 7.2V. So connecting the DC Coupler (dummy battery) straight to a power bank, electrically speaking, is not going to work. The voltage will be too low.
Having said that, there is a way for your Canon EOS R to use external power from a power bank. Keep reading and I'll show you how, and the total cost is much less than the Canon ACK-E6 kit.
How to use a power bank for your Canon EOS R camera's power
We now know you can't easily find a USB cable to connect the DR-E6 DC Coupler from the ACK-E6 AC adapter kit to a power bank. So, if you want to replace your Canon battery with an external power bank you could snip a few cables and make your own USB to barrel DC power cable adapter, but don't. It's easier, and probably no more expensive to buy a ready-made adapter.
You'll find a few on eBay and Amazon. The images in most listings look the same or very similar, so I'd guess most of the USB power cables to DR-E6 dummy batteries are probably made in the same Chinese factory.
Andoer Dummy Battery and replacement USB power cable for AC Adapter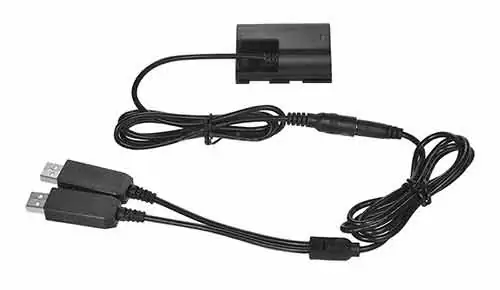 After filtering out all the DR-E6 DC Couplers + USB power cables that ship from China, I settled on this eBay listing

that ships from the US. It's just a few dollars more than the items that ship from China/Hong Kong, but delivery is a few days instead of several weeks.
The listing also says the item is an Andoer brand product. Certainly, one of the listing images shows the product in a plastic Andoer pouch.
The package contains a DR-E6 DC Coupler and a 1.2M Dual Port USB DC Converter Power Cable. This allows the dummy battery to be powered from either a 5V 2A-4A power bank (one or two-port USB power bank) or a USB charger capable of delivering 5V 2A-4A. The DC output is 8.0V, which is the stated voltage on the base of the Canon EOS R.
Reassuringly, the unit includes over-charging, short-circuit, high-temperature, and surge protection.
The item is compatible with Canon cameras which use the Canon LP-E6/LP-E6N battery. So that's the Canon EOS 5DS, 5DS R, 5D Mk II, 5D Mk III, 5D Mk IV, 6D, 60D, 60Da, 7D, 7D Mk II, 70D, 80D, and R Cameras.
In most cases, you will only need to connect one of the USB plugs to a power bank. But it needs to deliver power at 5V 2A or more. That's certainly my experience when shooting video with my EOS R.
DUMMY BATTERY TIP: Opposite the notch in the side of the camera's battery compartment there's a notch in the base of the dummy battery. Run the cable through the notch and slide under the retaining bar. This will make fitting the dummy battery and closing the battery door compartment much easier.
How to set up a DR-E6 Dummy Battery with an EOS R Camera
STEP 1
Make sure your power bank is fully charged before setting up.
---
STEP 2
Make sure the camera is turned off by using the on-off thumb dial.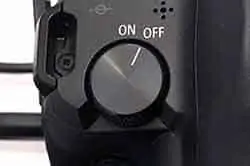 ---
STEP 3
Remove the LP-E6N battery from the battery compartment and safely set it aside.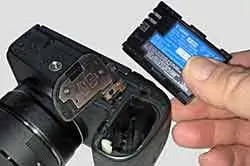 ---
STEP 4
Connect the DR-E6 DC Coupler and the Dual Port USB DC Converter Power Cable.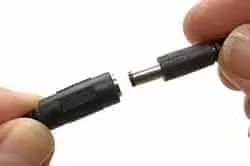 ---
STEP 5
Pass the DR-E6 DC Coupler cable through the notch on the DC Coupler and secure it in place by sliding it under the tab.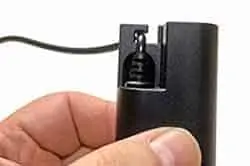 ---
STEP 6
Open out the rubber tab covering the notch on the side of the camera's battery compartment.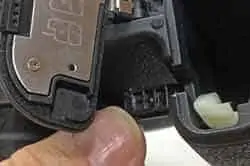 ---
STEP 7
Insert the DC Coupler into the battery compartment and pass the cable through the battery compartment notch.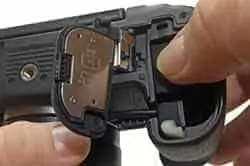 ---
STEP 8
Close the battery compartment door. You should hear it "click" into its locked position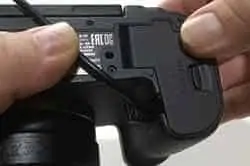 ---
STEP 9
Insert one USB plug power cable into the power bank. If one USB plug does not provide enough power you may need to plug in the second one.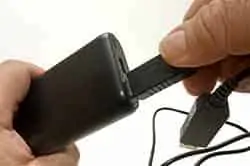 ---
STEP 10
If power is reaching the camera you should see something displayed in the top LCD window.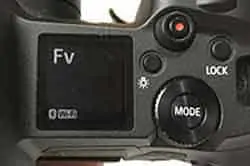 ---
STEP 11
Turn on the camera. The camera should now be functioning on external power from your power bank.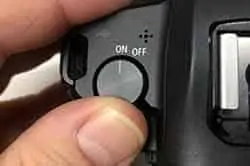 ---
Troubleshoot: What to do if external power doesn't work
Before using the kit to connect a power bank to your camera make sure that…
The power bank is FULLY charged.
Or
The power bank's ports can deliver at least 5V 2A of power.
There are three setups you can try with your Dummy battery and USB power cable.
SETUP 1: Camera connected to one power bank using one USB port.
SETUP 2: Camera connected to one power bank using two USB ports.
SETUP 3: Camera connected to two power banks at the same time.
If your camera does not power-up check that the barrel power connectors are correctly pushed together.
If the camera still fails to turn on, either your power bank(s) may not be powerful enough or the unit may be faulty.
If your camera powers up but closes down when you try to operate it, the dummy battery is connecting properly but you need a more powerful power bank or power banks.
If you need a more powerful power bank but are unsure what to buy, I recommend two models in the next section.
Recommended Power Bank for Canon EOS R External Power
Not all power banks will be able to power your Canon EOS R (or other Canon cameras that use the LP-E6/EN battery).
I've tested a few power banks with my EOS R that's not always the case. The two that I am fully confident in using with my EOS R are both from Anker. They are available at a decent price from Amazon and I regard each to be as good as the other. Where they differ is in their features.
Using either Anker power bank with a single USB output I was able to shoot 4K footage on my EOS R without any problems. That's recording 4K ALL-I files to the internal SD card.
Anker PowerCore 20100 power bank
The first is the Anker PowerCore 20100 power bank

which has two USB 2.0 ports, which can deliver 4.8A at 5V. Its power capacity is 20100mAh, which is 10.8x that of an LP-E6N battery.
Although my tests have shown that a single USB socket provided enough power for the EOS R. It's reassuring to have a second USB socket output that could power another piece of kit.
Anker PowerCore Essential PD power bank
My second power bank is the Anker PowerCore Essential PD power bank

. Although it only has a single USB 2.0 output, it can provide 18W of power. With an adapter, you could also use the USB-C output with the dummy battery.
Again, the single USB output provided enough to operate the camera. The power capacity is 20,000mAh, which is only slightly less than the other Anker power bank.
You will want to get PowerCore Essential PD power bank if you also want to take advantage of Canon EOS R USB C charging. The PowerCore Essential PD can manage USB charging because it has power delivery.
Related Questions
How long does it take to charge a Canon camera battery?
The LP-E6N battery can take 2hr 30min to fully charge at room temperature (23°C/73°F). At low temperatures (5-10°C/41-50°F), for safety reasons, charging can take up to 4hrs.
Why is the light on my battery charger blinking?
The blinking of the tells you that the battery is charging. For the LP-E6N battery in the Canon LC-E6 charger one blink per second means under half capacity. Two blinks per second mean half to three-quarters capacity. Three blinks per second indicate over three-quarters. Solid green is fully charged.
How do I know when my Canon battery is fully charged?
The Canon LP-E6N battery is fully charged when the Canon LC-E6 charger's lamp stops blinking and is solid green. If you are using USB charging with the EOS R, the word "FULL" will appear in the top LCD display when charging is complete.
Is it OK to leave the battery in my DSLR/Mirrorless camera?
Normally it is OK to leave a Li-Ion battery in the camera for a short time. However, the battery will slowly discharge over time. Li-Ion batteries should not be allowed to fully discharge, so it would be wise to remove the battery after use, especially in humid conditions since that might aid corrosion.
What battery does the Canon EOS R use?
EOS R uses the Canon LP-E6N battery pack, although the older LP-E6 battery will also power the camera. Cheap LP-E6 replacement batteries are available from many manufacturers and these also work in the EOS R. However, only genuine Canon LP-E6N batteries can be re-charged in-camera with EOS R USB charging.
Tosh Lubek runs an audio and video production business in the UK and has been using the Canon EOS R since it was released in the Autumn of 2018. He has used the camera to shoot TV commercials for Sky TV, promotional business videos, videos of events and functions, and YouTube creator content. He has also won international awards for his advertising and promotional work. You can meet by visiting his "video booth" at HashTag business events across the country.
Recent Posts