Hello and Welcome
Hi. I'm Tosh Lubek and welcome to the DIY Video Studio About page.
DIY Video Studio is an offshoot of Tosh Lubek Productions

, an audio and video production company based in South West Scotland. We produce radio and TV commercials for a wide range of local and national customers, as well as online promotional and training videos.
In 2019 we created several 60sec radio advertorials for ASDA, a UK subsidiary of Walmart. They featured Scottish food suppliers, including Albert Bartlet and Malcolm Allan Foods.

We also teach clients how to make their own videos in a range of face-to-face seminars and online courses.
My professional background
I'm a multi-award-winning broadcaster, writer, and video production specialist. I've worked with radio and TV broadcasters, advertising agencies, and direct clients for over thirty years.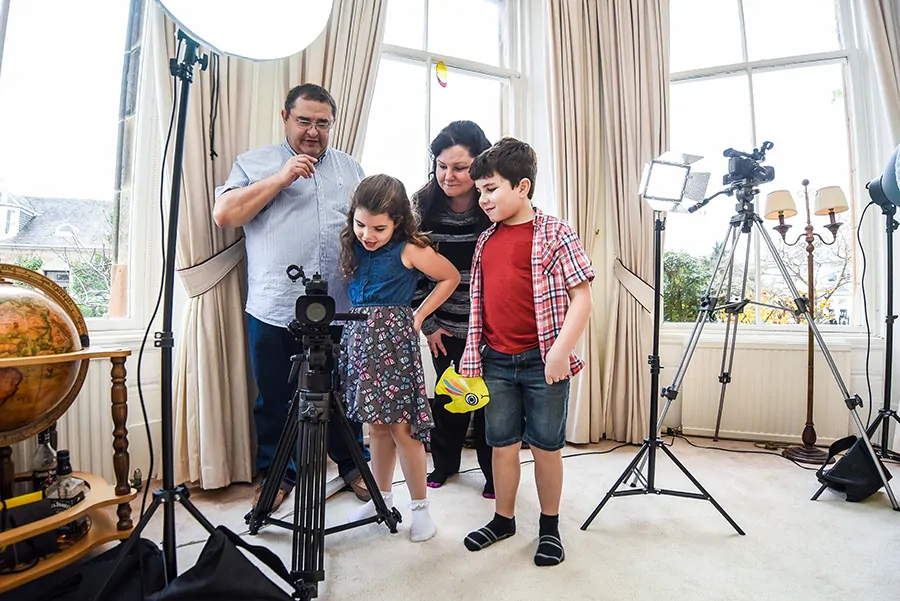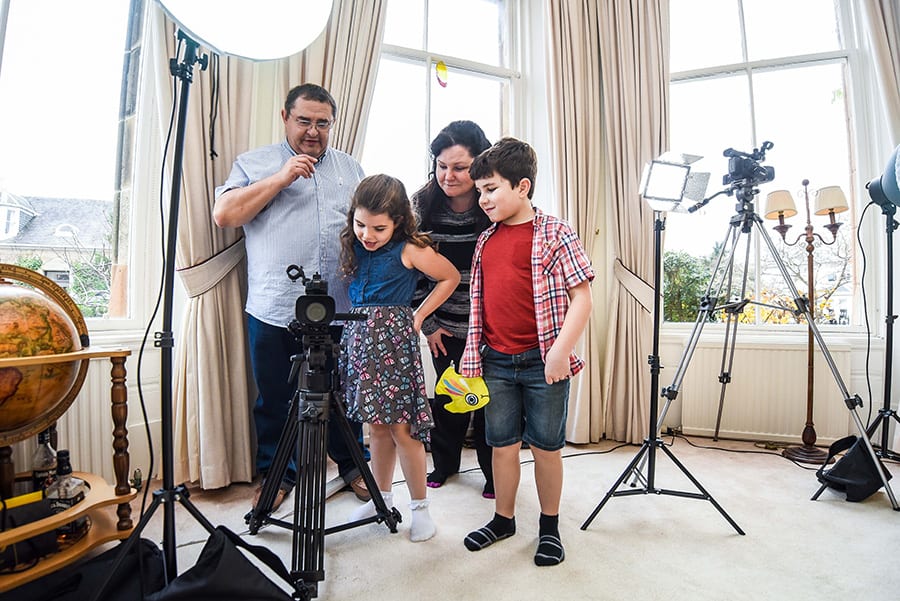 My professional work includes the following.
Radio and Television advertising
Online video production
Radio and video presentation
Corporate videos
Awards ceremony motion graphics & video production
Radio program production
Audiobook production
Children's audio storybooks
Theme park sound design
Client video production training
Online video course production
Multimedia CD production
Church videos
I've even recorded a Scottish folk music album while working at Moray Firth Radio

in Inverness back in 1983.
In the 1980s I produced "Going To The Flickers" at Aberdeen Arts Centre

. It was a recreation of the movie-going experience during the silent era of cinema.
Before setting up my own production company I worked in Broadcasting as a producer and occasional presenter at various Scottish commercial radio stations. These included Moray Firth Radio, West Sound, Northsound Radio, and West FM. Since setting up on my own I have produced for Central FM, Kingdom FM, Irvine Beat, and Scottish Sun Radio.
Currently, I work with local and national clients on radio, TV, and video production projects. My clients have included:
Local government
The National Trust for Scotland
The National Health Service
Scottish Natural Heritage
Scottish Television
News UK & Ireland
The General Teaching Council for Scotland
Ayrshire and Fife Chambers of Commerce
Advertising and design agencies
Local and regional businesses
Ayrshire Chamber of Commerce
Fife Chamber of Commerce
Here is one of my TV commercials, made in collaboration with Adworks

, an Ayrshire-based full-service advertising agency. It is currently being shown on Sky TV.
Online and face-to-face video training
Live training workshops
I provide video training to direct clients and at specially organized sessions at business organizations such as the Ayrshire Chamber of Commerce

.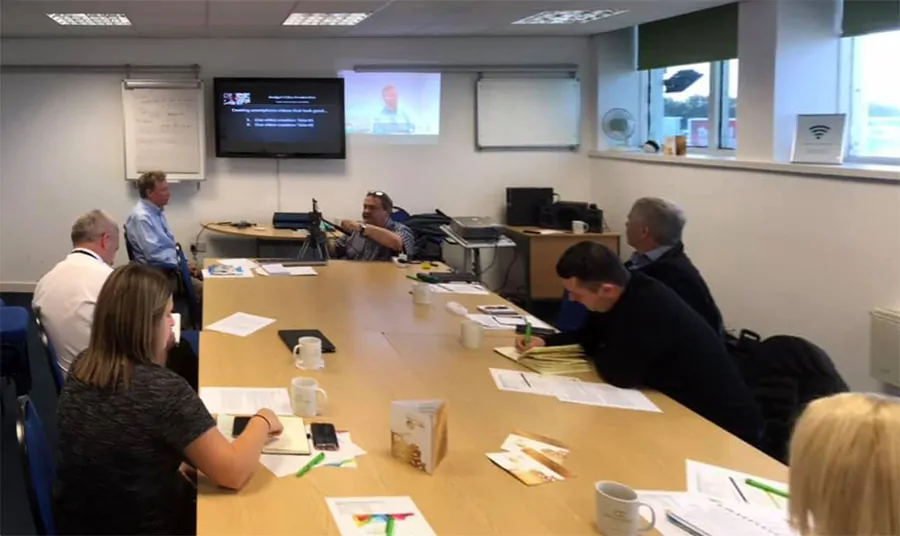 We're now in the third year of presenting video production training within Ayrshire Chamber's Business Boost program. The ever-popular workshop, Take and Edit Business Videos on a Smart Phone, has been rated as Very Good by students.
I have also lectured at Aberdeen College and Ayr College, sharing my knowledge of audio and radio commercial production.
Online video production courses


Some of what you will find here is based on my popular Udemy video courses Budget Video Production

, and iPhone Video Production Essentials

, co-instructed with Ken McGaffin. Budget Video Production has been a Udemy Best Seller and is also rated number 7 in the Best Video Production Courses Online for Marketers

on the JA Directives website.
Award-winning producer
I have won numerous awards for my work. As Head of Creative Services at West Sound and West FM in South West Scotland, I wrote and produced the A77 Campaign. It was a Radio Academy Awards

Gold Sony winner in the UK. And a Gold and Bronze World Medal winner in the New York Festivals International Advertising Awards. The A77 campaign was also a winner in the UK VOX Awards.
The following year my Grim Reaper Campaign for the Scottish Fire & Rescue Service was a Silver World Medal winner in New York.
While the above awards were for commercial or promotional work, I also won awards for my program work. I wrote and produced Home Front – Ayrshire Wartime Memories a half-hour program that won a New York Festivals TV & Film Awards World Medal. It was also a finalist for the Arqiva

Programme or Feature of the Year Award.
Most recently, my radio work has been shortlisted for The Sandford St Martins Trust Religious Programme Awards and The Jerusalem Awards. These radio programs were collaborations with the Rev. Kenneth Elliot

of Prestwick South Parish Church.
Kenneth and I have also produced a mini-series called "Myths, Miracles, and Mystery" for Christmas. We took a different angle on the Christmas Nativity Story. We ask what is the truth and what is a myth.
Our follow-up series was for Easter 2020. We completed the programs on the morning of 23rd March, and by the end of the day the country was in lockdown for the pandemic. However, it was not long before I was recording Bible readings remotely for Kenneth's online services.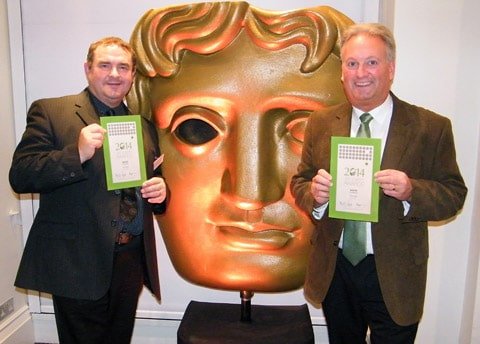 Conferences and Business Shows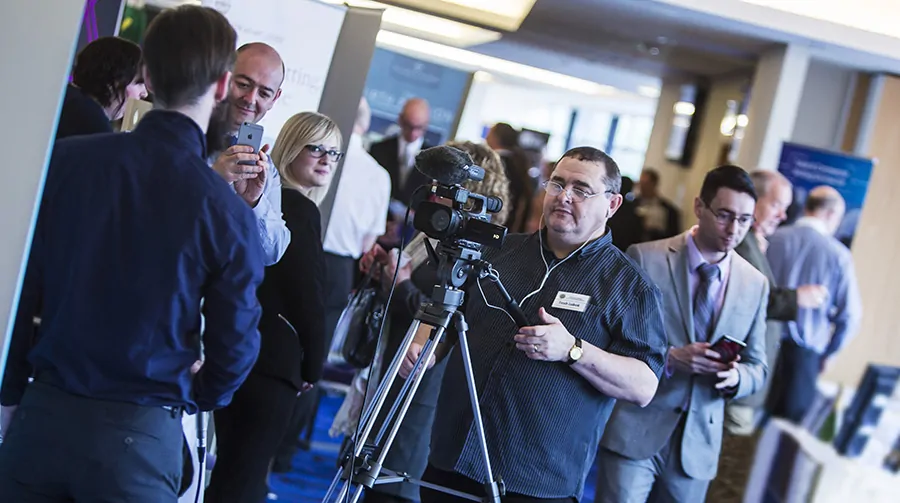 I regularly appear at business trade shows and conferences across the UK. Tosh Lubek Productions and DIY Video Studio sponsor the HashTag Events

video studio at these events across the UK. These include events like the Milton Keynes Business Show, the Forth Valley Business Show

, EXPO Scotland

, EXPO North West, and Scottish Networking Show

.
Delegates and exhibitors can record elevator pitch or short corporate videos with me in the temporary video studio.


No two venues are the same. So I've therefore learned a great deal from overcoming the challenges of filming in hotels, conference centers, and soccer stadiums. I have added that knowledge to this site for the benefit of others who are starting out on the video production road. Hopefully, my readers will learn how they can create their own home or office video studio from my experience.
Visitors to HashTag Business Events around the UK can make a free 30sec elevator pitch video with me.
To attend any of the forthcoming HashTag Business Events make sure you register in advance. So check the list of conferences and business shows staged by HashTag Business Events here

.
Church Videos
I have worked with Castlehill Parish Church

in Ayr, Scotland, on their church video

. It was created to help attract a new minister to lead the church and proved successful with Rev. Paul Russell taking on the charge at the end of the summer of 2019.
During the COVID-19 pandemic, I recorded bible readings for the weekly Sunday services for Prestwick South Church

. The church services are on the Prestwick South Craigie Symington

YouTube channel. Within a few weeks of the start of the lockdown, I was recording Bible readings as audio and then video clips in my backyard. Except for a short period when I was hospitalized, I was able to contribute to Rev. Kenneth Elliott's online ministry for most of the COVID-19 restrictions.
Personal interests
I have a wide range of interests
Science (studied Physics at Loughborough University of Technology in the late 70s and early 80s)
Astrophysics and Mathematical modeling (Open University)
I have a Diploma in Physics from the Open University
Amateur Astronomy (Variable Star observation with the BAA)
Gold prospecting (Scotland's Southern Uplands and the Grampians)
Freshwater and beach angling
Prehistoric recumbent stone circles
Medieval history
Early cinema and animation
Home winemaking & brewing
Cooking
What's DIY Video Studio About?
This website is dedicated to making your own website and YouTube videos at home or in the office. Or if you're the outdoors type, we can help you improve the look and sound of your location videos.
If you thought DIY Video Studio is a website full of videos about DIY projects, I'm sorry, you're going to be disappointed. The DIY part of DIY Video Studio means we concentrate on showing you how to make your own videos.
You'll find articles about setting up your own home or office video studio, what studio lighting you should use, what you can do to record good audio, and a whole lot more.
So this website is about how you can make your videos look and sound great WITHOUT getting a professional video production company to make the videos for you.
DIY Video Studio is where I share what I have learned about TV and video production, plus my extensive knowledge of audio production.
My readers will discover how they can make professional-looking videos at home, in their office, or at their client's premises.
I have also included material on this website from the curriculum I teach college students and my media coaching clients across the UK.
In tandem with the DIY Video Studio website, I have created the DIY Video Studio YouTube channel

.
---
You can follow DIY Video Studio on Twitter

or the Tosh Lubek Productions Facebook page

and LinkedIn

. You can also find out more at the Tosh Lubek Productions website

.
To see the DIY Video Studio website's T&C page please click here.