DIY Video Studio is supported by its readers who use the affiliate links or ads on this site. As an Amazon Associate, I earn from qualifying purchases. Thank your support if you use any of the links.
If you just want to record what you see in your backyard, a good quality smartphone maybe all you need. A phone with a lot of megapixels and a telephoto lens will capture images in reasonable detail. But you will more impressive shots if you use a better camera app than the one that came with your phone. Look for one that offers manual control over focus, shutter speed, and exposure.
However, my experience is that if you get hooked on taking bird images, you'll eventually want to get better quality images that reveal more detail. That's when you should start looking at a DSLR or Mirrorless camera for backyard bird photography.
If your budget is tight get a used DSLR camera with APSC sensor plus a lens of about 200mm focal length. With a larger budget, look at something like a Canon R6 plus Sigma 100-600mm telephoto lens. At a higher price point choose gear like the Canon R5 and RF100-500mm lens with 1.4x or 2x teleconverter.
The best advice I can give is to always buy the best quality lens you can afford, and if necessary, get a lower spec camera. You can always upgrade your camera body later, since camera prices regularly fall as new models are released. Whereas lenses are better at holding their value.
In this article I use my own experience to explore what you need to consider when choosing a camera for backyard bird photography.
Good autofocus will get you more keepers
When buying equipment, look for a camera with good autofocus. It may seem obvious, but a camera that is able to consistently stay focused on the bird will produce in fewer blurry images and more "keepers".
Canon, Sony, and Nikon are all good in this respect, with Sony and Canon perhaps slightly ahead. If the camera body also offers animal eye-autofocus, like the Canon R5 and R6, then all the better, since you always want the bird's eye to be in focus.
Having the ability to automatically track the bird in focus across the frame is also advantageous. With cameras like the Canon R5 and R6 there are focus points across almost the whole of the frame. Although some lenses, like Canon's 600 and 800mm f/11, may restrict autofocus to the middle portion of the frame.
Choose a camera with good burst mode rate and buffer size
Your chance of getting a good image is much increased if your camera can take many shots one after another. Why? Because there are many things that can go wrong with the shot. The autofocus might change slightly, your hands might shake, the bird may blink, or the bird could move slightly.
The technique is frequently known as "Spray and Pray". You take many consecutive shots and hopefully there will be at least one or two that are sharp, and with the bird taking up the ideal pose.
Most cameras can be switched from single shot to burst mode. Depending on the model and settings it may even have one or two burst modes. For example, the Canon 7D Mark II has a burst model of 10 frames per second (fps). However, the more modern Canon R6 delivers up to 12 fps with the mechanical shutter or up to 20 fps using the silent electronic shutter. The silent high burst rate of the R6 is especially helpful for wildlife photography, where a noisy shutter burst might startle some wildlife.
The burst mode rate is only part of the story. Those images need to be written to the memory card. Before all that image data can be written to the memory card it is held in the camera's buffer. The size of the buffer, and whether you are shooting RAW or jpg images, determines how many shots can be taken in a burst. Clearly, the more shots you can take in a burst, the more chance you have of getting that ideal shot. Of course, it also means you'll have more images to inspect when deciding which ones to keep.
The shutter speed to use for backyard bird photography
A high shutter speed helps to get sharp images in bird photography, with shutter speed of more than 1/1000th of a second needed to freeze action. But slower shutter speeds of about 1/320th of a second are possible for backyard bird photography because the birds are often still. Sometimes, even 1/30th of a second is an option.
Since most DSLR and Mirrorless cameras can manage shutter speeds of at least 1/2000th of a second you shouldn't have any problems in freezing most bird action. However, if you also want to freeze the wing motion of smaller birds you'll need faster shutter speeds. More expensive cameras offer shutter speeds of 1/4000th or 1/8000th of a second.
However, just because you can shoot at such a fast shutter speed does not mean you will want to. The faster the shutter speed, the less light you let through to the image sensor, and hence you'll need to increase the ISO to the point where the image become too noisy to use.
A camera with image stabilization is an advantage
One of the things that novice bird photographers always find difficult is to capture pin sharp images. There are a few reasons why images end up looking a little soft, and one is camera shake.
When you attach a long focal length lens to a camera, the view through the viewfinder looks very unsteady. Because the image is magnified any camera shake looks more like being onboard a ship sailing through a storm. If you try to take a shot, the image will look blurred because of the motion. To avoid that motion blur and get sharp images you must increase the shutter speed, and consequently the ISO.
Many modern lenses offer image stabilization, but so do some camera bodies. It's called In Body Image Stabilization, or IBIS, and when it works together with lens stabilization produces some stunning results. Handheld shots with a 600mm lens that were previously very difficult at lower shutter speeds suddenly become a possibility.
Having a camera body with IBIS (Vibration Reduction for Nikon), is a real benefit for bird photographers. The reduction in camera shake allows longer shutter speeds without introducing motion blur due to your own motion. The potential benefit being the use of a lower ISO and therefore less noisy images.
Of course, IBIS cannot reduce motion blur due to bird movement. It is only one part of the solution of getting sharp bird images without a tripod.
Get a camera that can save RAW files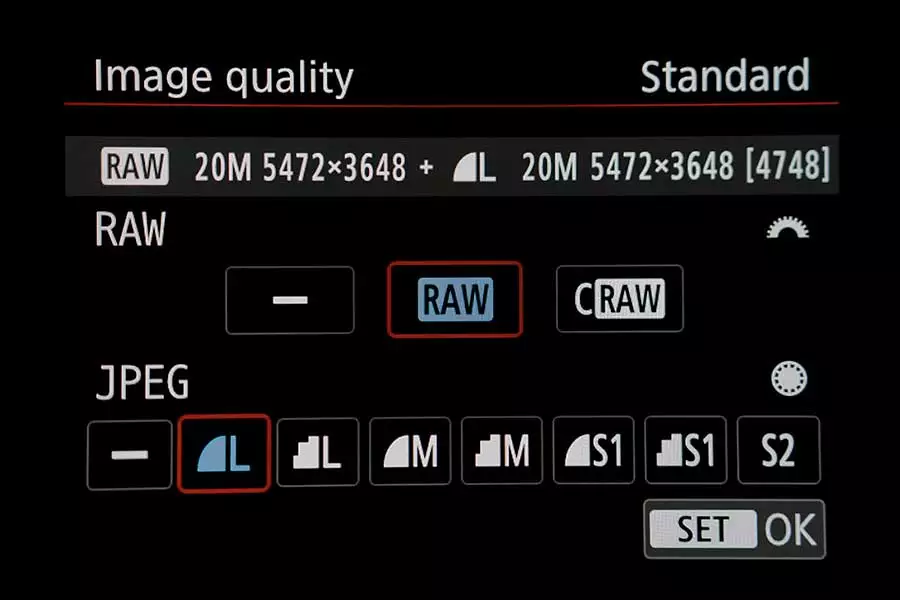 Most cameras that you are likely to use for bird photography will have RAW support, however it is possible that you may be looking at a camera that only saves the image to a jpg file. You can check a list of cameras that support RAW on this Wikipedia page

.
The ability to save RAW images, as opposed to jpg, is an advantage because you will have all the available image data for post processing. In the case of cameras that save only jpg files, you are effectively allowing the camera to process the image data, save to a jpg file, and them throw away the original RAW data.
Since you will probably want to process your images, you won't have as much latitude in post processing when working with jpg files than with the original image data. With a RAW file you might be able to recover detail from an under or over exposed shot. But with a jpg file, you won't be able to make the same level of corrections.
Crop senor vs Full frame camera for bird photography
If you remain the same distance to your subject, the same 600m lens on a full frame camera will produce a different looking shot than the same lens on an APSC camera body. Although the focal length remains the same on both cameras, the image scale looks different. In fact, the linear scale on the APSC camera is 1.5x (1.6x on Canon) larger.
One of the most popular crop sensor cameras is the Canon 7D Mark II and when paired with a 600mm telephoto lens it's as if you are shooting with a 960mm lens. All that extra reach comes courtesy of the crop sensor.
Because it is cheaper to manufacture a crop sensor camera, they can also offer better value as well as more reach (with the same lens) than its full frame siblings. But as you might have guessed, there are also disadvantages with a crop sensor camera.
It's easier to get a shallow depth of field with a full frame camera than a crop sensor camera. A full frame camera will produce about 1-stop less depth of field than an APS-C crop sensor camera at the same aperture. And about 2-stops less than a micro-4/3 sensor camera. So, if you like blurrier backgrounds, then a full frame camera might be your preferred choice.
Another disadvantage for crop sensor cameras is that the pixels (or photosites) are more closely packed together on the smaller sensor. This degrades the low light performance of the camera, introducing noise into the image. To combat this, you will find it advantageous to use optically faster lenses or shoot in brighter conditions.
Finally, you can try a trick with some of the newer full frame cameras that will help your bird photography. Some cameras have a high pixel count, such as the Canon EOS R5. At 45MP you can crop into the image to increase the apparent size of the bird without noticeable loss of image quality. Since you can produce stunning results with the 20MP Canon R6, in theory, you could substantially crop into a large Canon R5 image and still have image quality like that from the lower megapixel Canon R6.
Summary
Although the latest camera body with lots of new features may seem attractive, it's not necessarily required. Although some bird species can be skittish and a challenge to photograph, many backyard birds are static much of the time and can be quite tame. This is great for a beginner, because an older camera such as a Canon EOS 40D or 7D Mark II, with a good lens can still produce great results. If you search YouTube, you'll find videos where Robins, Blue Tits and Coal Tits can be feed from an open hand. With such behaviour, you'll even be able to get rewarding snaps with a smartphone. However, once you've got a taste for bird photography, you'll want to upgrade to a camera body like the Canon R5 or R6.
If you are looking to buy a top camera body I have included links below to several available on Amzon. If you use these links I may earn a commision but you do not pay any extra. Thank you if you do make a purchase. If you are new to bird photography and would like to give it a try inexpensively before commiting to spending several hundred dollars or more on a lens, scroll down to the next section on using a cheap vintage lens.
ISO sensitivity
100-102400; Expandable to 204800
100-51200; Expandable to 102400
64-25600; expandable to 32-102400
ISO sensitivity
100-102400; Expandable to 204800
ISO sensitivity
100-51200; Expandable to 102400
ISO sensitivity
64-25600; expandable to 32-102400
Last update on 2023-12-01 / Affiliate links / Images from Amazon Product Advertising API
Tosh Lubek runs an audio and video production business in the UK and has been using the Canon EOS R since it was released in the Autumn of 2018 and the Canon EOS R6 in 2020. He has used both cameras to shoot TV commercials broadcast on Sky TV, promotional business videos, videos of events and functions, and YouTube creator content. He has also won several international awards for his advertising and promotional work. You can meet him by visiting his "video booth" at HashTag Business Events across the country.
Recent Posts