DIY Video Studio is supported by its readers who use the affiliate links or ads on this site. As an Amazon Associate, I earn from qualifying purchases. Thank your support if you use any of the links.
If you want your ASMR videos to trigger a tingling or a relaxing calm in your viewers, having the right microphone is essential.
In this article, I'll introduce you to the 5 best ASMR microphones currently on the market. I'll go over their features, pros & cons, and give you an idea of which one might be the best fit for your needs. So, let's get started!
Best ASMR microphone quick view
Best Beginner USB Mic
Logitech for Creators Blue Yeti USB Microphone for Gaming, Streaming,...
Best XLR Mic for Voice
Shure SM7B Dynamic Vocal Microphone
Best USB Mic for Voice
Shure MV7 USB Microphone for Podcasting, Recording, Live Streaming &...
Highly Commended USB Mic
Audio-Technica AT2020USB-X Cardioid Condenser USB Microphone, Black
Best all-round XLR Mic
Beyerdynamic M201 TG Classic Dynamic Hypercardioid Microphone for all...
Last update on 2023-12-01 / Affiliate links / Images from Amazon Product Advertising API
Blue Yeti USB Condenser Multi-Pattern Microphone (Best Beginner USB Mic)
Shure SM7B XLR Dynamic Cardioid Microphone (Best XLR Mic for Voice)
Shure MV7 USB/XLR Dynamic Cardioid Microphone (Best USB Mic for Voice)
Audio-Technica AT2020 USB-X USB Condenser Microphone (Highly Commended USB Mic)
Beyerdynamic M201 TG XLR Dynamic Microphone (Best All-round XLR Mic)
That's my top 5 microphones for ASMR recording. But I'm also throwing in an addition to that list. It's the Zoom H5 Handy Portable Recorder. Strictly speaking, it's not a microphone, although it does have X/Y mic capsules. I'm including the H5 because it can do the job, especially if you don't want to be tied to your computer when recording. Furthermore, if later you decide to get an XLR mic, you'll be able to plug it into the H5 and record.
So, with that said, let's dive into the details of each of these microphones.
Blue Yeti USB Condenser Multi-Pattern Microphone
Sale
Logitech for Creators Blue Yeti USB Microphone for Gaming, Streaming,…
Custom three-capsule array: This professional USB mic produces clear, powerful, broadcast-quality…
Blue VOICE software: Elevate your streamings and recordings with clear broadcast vocal sound and…
Four pickup patterns: Flexible cardioid, omni, bidirectional, and stereo pickup patterns allow you…
Onboard audio controls: Headphone volume, pattern selection, instant mute, and mic gain put you in…
Last update on 2023-12-01 / Affiliate links / Images from Amazon Product Advertising API
The Blue Yeti is a well-known and well-regarded USB condenser microphone that has gained a reputation as being one of the best ASMR microphones. Even though it is simple to set up and easy to use, it can capture good-quality sound.
Since it is a USB microphone, you potentially do not need any additional audio equipment, although I would recommend a good mic stand and pop filter.
Because it features four switchable polar patterns, it will allow you to experiment to determine which pattern works best for your style of recording.
The Blue Yeti is very sensitive and sounds clear and crisp. Plus, it has a high output level. You'll also find gain, mic volume, mute, and polar pattern controls on the microphone plus a 3.5mm headphone port for latency-free monitoring.
In short, the Yeti is a versatile and feature-rich microphone that offers excellent value.
Why I like it: It's a creator microphone that got everything pretty much right from the get-go. It is solidly built, easy to set up, and suitable for a variety of uses. It's also great value for money.
Connector: mini-USB
Mic capsule: Condenser
Frequency Response: 15Hz – 22kHz
Audio resolution: 48kHz/16bit
Polar Pattern: Cardioid, Omnidirectional, Bi-directional, Stereo
Pros
Easy Plug'n'Play setup
Controls dials on the mic body
Zero latency headphone socket
4 polar patterns
Versatile use
Very sensitive
High output level
Robust metal construction
Good value
Good audio quality
Cons
Heavy
Not plosive resistant close up
Uses mini-USB connector
Shure SM7B XLR Dynamic Cardioid Microphone
Shure SM7B Dynamic Vocal Microphone
ONE MICROPHONE FOR EVERYTHING – Studio Recording, Home Recording, Podcasting and Streaming. The SM7B…
STUDIO VOCAL RECORDING – The SM7B's Dynamic Cartridge With Smooth, Flat, Wide-range Frequency…
PODCAST and BROADCAST – Found In The Top Podcasting Studios Around The World, The SM7B Air…
STREAMING CONTENT – Professional Live Streaming Starts With A Microphone Capable Of Capturing…
Last update on 2023-10-11 / Affiliate links / Images from Amazon Product Advertising API
The Shure SM7b is an XLR dynamic broadcast microphone that has an impressive reputation for its ability to capture warm, smooth, and easy to listen to voice recordings. Having an awesome proximity effect of boosting bass frequencies when you are right on top of it, this could be ideal if whispers and soft speech are going to be your key triggers. But be prepared to get a good quality audio interface and inline preamps, like the Cloudlifter or Fethead, since the SM7b is notorious for its low output level.
It's a dynamic microphone with a cardioid polar pattern that gives very good off-axis sound rejection. These two features mean this microphone is good at avoiding the pickup of background noise, which is a plus point if you can't avoid recording in a room with some noise.
Why I like it: The SM7b is a broadcast microphone that can simply make you sound fantastic with its rich warm tone, especially if you get right on to it.
Connector: XLR
Mic capsule: Dynamic
Frequency Response: 50Hz – 20kHz
Audio resolution: NA
Polar Pattern: Cardioid
Impedance: 150 ohms
Switches: Low cut and presence
Pros
Makes your voice sound awesome
Superb proximity effect
Comes with two foam filters
Excellent off-axis noise rejection
Robust construction
Cons
Low output level
Needs a preamp
Requires a good audio interface
The cable between the mic and mount can catch
Pricey
Shure MV7 USB Dynamic Cardioid microphone
Sale
Shure MV7 USB Microphone for Podcasting, Recording, Live Streaming &…
USB OR XLR CONNECTIONS: Dual USB/XLR output allows digital or analog recording.
CLOSE MIC APPLICATIONS: Great for podcasting, recording, live streaming, and more.
INTUITIVE TOUCH PANEL CONTROLS: Intuitive touch panel for control over gain, monitoring volume,…
BUILT-IN HEADPHONE OUTPUT: The Built-in headphone output allows for direct headphone monitoring…
Last update on 2023-12-01 / Affiliate links / Images from Amazon Product Advertising API
When you look at the Shure MV7 it's easy to conclude that it is the USB younger sibling of the SM7b. However, that's not quite correct, although it does deliver a warm and smooth tone, it's not quite the same as the SM7b. Even so, it's probably one of the best USB microphones for speaking softly or whispering.
This USB microphone also has an XLR output, so you could simultaneously record to your computer via USB and to a digital recorder as a backup. Unfortunately, the XLR output doesn't deliver quite the same audio quality as the USB audio, but a little post-processing would probably rectify that.
Like the other USB mics, this one has a 3.5mm headphone jack for zero-latency headphone monitoring. Although you can switch between three DSP modes (voice, instrument, or flat), I would leave it in flat mode, which sounds good, although you could make some adjustments in post-processing.
Because you're likely to get up close with the MV7, you'll need a pop filter, since it's not great at plosive rejection. But overall, the Shure MV7 is a high-quality microphone that would be ideal making for recording your voice.
Why I like it: Although it's not exactly a USB version of the Shure SM7b, it is similar but not quite as clear. Even so, it is one of the best-sounding USB microphones for recording the spoken word.
Connector: micro-USB/XLR
Mic capsule: Dynamic
Frequency Response: 50Hz – 16kHz
Audio resolution: 48kHz/24-bit
Polar Pattern: Cardioid
Controls: Integrated touch control
Pros
Easy setup and use
Smooth and warm sound
Excellent off-axis noise rejection
Zero latency headphone monitoring in USB mode
Well built
Can record from USB and XLR simultaneously
Cons
Not keen on the capacitive finger control
Poor plosive rejection
Audio-Technica AT2020 USB-X USB Condenser Microphone
Sale
Audio-Technica AT2020USB-X Cardioid Condenser USB Microphone, Black
Smooth, extended frequency response ideally suited for podcasting, home studio recording, field…
Built-in headphone jack allows you to directly monitor from your microphone
Soft-touch capacitive mute button on body to quickly and silently mute audio at the microphone
High-resolution AD convertor with 24-Bit/96 kHz sampling rate for extremely clear, natural sound…
Last update on 2023-12-01 / Affiliate links / Images from Amazon Product Advertising API
The Audio-Technica AT2020USB-X condenser microphone with a cardioid pickup pattern is a good option for home recording. It has a clear, bright sound, although this can sometimes cause issues with sibilance. It includes a touch-sensitive mute button on the side and improved connectivity with a USB-C port on the base.
The microphone also has a headphone volume dial and audio source mix dial, but there is no gain knob. The headphone jack is located on the back of the mic, which looks messy, almost like the mic has been stabbed in the side by the mic jack. Pops can be an issue, so you'll need to purchase a pop filter separately.
It comes with a 2-meter USB-C to USB-A cable is included, along with a USB-A to USB-C adapter, plus a mic stand adapter. Also included is a desktop stand, but I would replace it with a proper mic stand
In terms of sound quality, the AT2020USB-X has a high sampling rate of 96 kHz and a bit depth of 24 bits. However, the highly sensitive condenser design can pick up ambient noise easily, so it's best to use the mic in a quiet, treated room. Despite this, the AT2020USB-X is still a high-quality USB microphone that is great for voice work in a good recording space.
It has a built-in ADC with a sampling rate of up to 96 kHz at 24-bit resolution. The headphone jack on the back of the mic allows for zero-latency monitoring, and the mix dial controls the balance between the mic input and the computer audio.
Overall, the Audio-Technica AT2020USB-X is a reliable choice for recording at home.
Why I like it: It's solidly built and sounds slightly brighter than the Blue Yeti. Useful feedback includes the fact that the normally blue LED light behind the grille turns red when the microphone is muted.
Features
Connector: USB-C
Mic capsule: Condenser
Frequency Response: 20Hz – 20kHz
Audio resolution: 96kHz/24-bit
Polar Pattern: Cardioid
Controls: Headphone, audio mix, and mute controls
Pros
Good sound quality
Well built
USB-C connectivity
Good visual feedback to show it's muted
Cons
No gain control on the mic
Headphone socket on the side instead of base
Beyerdynamic M201 TG XLR Dynamic Microphone
Sale
Last update on 2023-12-01 / Affiliate links / Images from Amazon Product Advertising API
The Beyerdynamic M201 TG XLR Dynamic Microphone is a highly versatile and professional-grade mic that is suitable for both instrument and voice recording. It has a warm, clear sound with good clarity. The Hypercardioid polar pattern provides excellent off-axis noise rejection, making it suitable for use in noisy or untreated environments.
The all-metal body of the M201 features a high build quality, making the mic rugged and able to withstand a reasonable amount of abuse. Expect it to last for years. I've seen M201 microphones for sale from the early 1980s and they still work as expected.
The frequency response is 40Hz – 18kHz, with a slight, but not harsh, lift in the highs, and another lift at the low end when you get close in, giving you a warm, buttery smooth tone.
Although I think this can be an awesome microphone in your collection, I also need to point out that it does have some faults, primarily because it was never designed as a voice or vocal microphone.
The Beyerdynamic M201 has a relatively low output level, like the Shure SM7b, so you'll need to turn up the gain on your audio interface or use an inline preamp to boost the signal. Additionally, it can be sensitive to plosives and handling noise, so a good foam windshield and mic stand would be recommended.
Overall, the Beyerdynamic M201 TG XLR Dynamic Microphone is an excellent choice for spoken word applications such as narration, podcasting, and radio broadcasting, as well as recording ASMR. While it may be on the pricier side, its professional-grade sound quality and durability make it well worth the investment. If you want a good windscreen for this mic, look at the Shure A81WS windscreen or get a metal mesh pop filter for all the wind and plosive protection you'll need.
Why do I like it: This microphone sounds excellent for spoken word recordings, and just about anything else. You might even be tempted to believe that there's a condenser mic capsule inside that metal body instead of the dynamic capsule.
Features
Connector: XLR
Mic capsule: Dynamic
Frequency Response: 40Hz – 18kHz
Audio resolution: NA
Polar Pattern: Hypercardioid
Pros
It's a professional microphone
Rugged build quality
Excellent sound quality
Good for many different applications
Has an awesome pedigree
Cons
The price
Low output level
Picks up handling noise
Can be sensitive to plosives
Zoom H5 Handy Portable Recorder
Sale
Zoom H5 4-Track Portable Recorder for Audio for Video, Music, and…
Uses a system of interchangeable input capsules that can be swapped out as easily as the lens of a…
Includes detachable X/Y capsule (XYH-5) with extended signal capacity and shock mounted mics for…
Four-track simultaneous recording
Two mic/line inputs with XLR/TRS combo connectors each with selectable phantom power and -20dB pad
Last update on 2023-12-01 / Affiliate links / Images from Amazon Product Advertising API
The Zoom H5 comes with a detachable X/Y microphone capsule. This consists of two matched unidirectional condenser microphones placed at a 90-degree angle for stereo recordings. The H5 can record up to four inputs simultaneously, with a high resolution of up to 24bit/96kHz. For good plosive rejection on the XY microphone pair, I would recommend using the supplied foam windscreen.
One useful feature of the Zoom H5 is its ability to be mounted on a camera's hot shoe, allowing it to function as an on-camera microphone. The audio can then be synced in post-production. Alternatively, the H5's line-out can be connected to the camera's audio input and the audio recorded directly onto the camera. This same technique also allows XLR microphones to be used with DSLR or mirrorless cameras.
One feature you might not be aware of is that the H5 can be used as an audio interface. This would allow you to record with XLR microphones to a DAW on your desktop or laptop computer.
As a modular recorder, the Zoom H5 can have its X/Y microphone capsule swapped out for various others, allowing for the customization of the recording setup. For example, a shotgun microphone capsule can be used to isolate sounds, a Mid-Side microphone capsule can create wider stereo recordings, or the dual XLR/TRS input capsule allows you to record up to four XLR microphones simultaneously.
Another advantage of using the Zoom H5 is that you can record without being tethered to a computer. This is especially useful if the computer has a noisy fan or is in a different location. Overall, the Zoom H5 is reliable and capable, making it a good choice for ASMR video recordings.
Why I like it: What's not to like? The H5 offers so much versatility to your recordings and enables a diverse choice of microphones, including the supplied X/Y mic capsule.
Features
Connector: XLR/USB
Mic capsule: Condenser
Frequency Response: NA
Audio resolution: 96kHz/24-bit
Polar Pattern: Unidirectional
Pros
Highly versatile
Various mic capsules are available
Can record up to 4 external XLR
Can use 3.5mm lav mics
Can adapt XLR mics to DSLR/Mirrorless cameras
High audio resolution
Has many other applications
One of the cheaper Zoom portable recorders
Uses alkaline AA batteries or AC adapter
Realtime Blue Voice effects available
Cons
Average plosive rejection with X/Y microphone capsule
Can be pricey if you get all the optional accessories (unlikely)
Choosing the best ASMR microphone
When choosing a microphone, consider the type of sounds you want to record, since some microphones will be better suited to your needs. For example, if you want to capture very quiet and subtle sounds, choose a sensitive condenser microphone that will pick up these sounds clearly. But if you are going to record yourself whispering, perhaps a dynamic microphone with its smooth and warm tone will add depth to your voice.
In addition to the type of sound you want to capture, consider whether you want a USB or XLR microphone. USB microphones might be more affordable and easier to set up since they plug directly into a computer. While XLR microphones require special cables, an audio interface, and even a mic preamp.
Where you will be recording is another thing to consider. Since condenser microphones are more sensitive and can capture subtle details, they will also be more sensitive to background noise. So, if noise is a problem, you might want to go with a dynamic microphone, since it can be better at rejecting noise.
Finally, there are polar patterns. They determine a microphone picks up sound from different directions. Usually, you'll either want a microphone with a cardioid pattern (picks up sound mainly from the front), or a stereo pattern (picks up sound from left to right for a more immersive listening experience). There's also binaural, but I wouldn't choose that as a beginner.
Overall, the best ASMR microphone for your circumstances will depend on your specific needs and preferences.
Dynamic or Condenser Microphones: Which is best for ASMR recordings?
There are two main types of microphones that are commonly used for ASMR recordings: condenser microphones and dynamic microphones.
Condenser microphones are known for their sensitivity and ability to capture quiet sounds and high frequencies, making them a popular choice for ASMR artists. However, they are delicate, more sensitive to background noise, and require external power.
Dynamic microphones, on the other hand, do not require external power and can cope with loud sounds, and are resistant to background noise. They also tend to have a warmer sound quality, since their frequency response starts to roll off at higher frequencies. Also, their output signal is usually lower than that of condenser microphones, which can necessitate the need for extra audio equipment, such as inline microphone preamps.
ASMR Condenser Microphones
Extremely sensitive.
High-quality sound.
Greater frequency response helps to capture the sound in higher detail.
Can be delicate, so needs to be handled with care.
Need an external power source.
High output level.
ASMR Dynamic Microphones
Robust.
Often lower high-end frequency response.
Warmer sounding.
Do not require external power.
Low output level.
Conclusion
In conclusion, choosing the best ASMR microphone requires considering factors such as sensitivity, noise rejection, and versatility. For beginners, the Blue Yeti is a good choice due to its affordability and versatility. For those focused on recording whispers, the Shure M7b, Beyerdynamic M201 TG, or Shure MV7 may be worth considering. The Zoom H5 portable recorder offers unique capabilities for stereo recording and more. Ultimately, the best ASMR microphone will depend on the specific needs and preferences of the ASMRtist.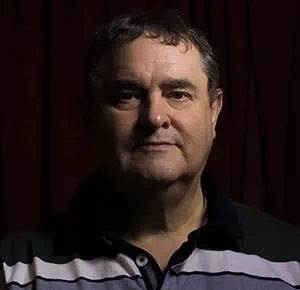 About the author: Tosh Lubek is a multi-award-winning broadcaster, writer, and video producer, with 40 years of experience in professional broadcasting and has been using Canon video and stills cameras since 2010. He has worked with radio and TV broadcasters, advertising agencies, and direct clients on a variety of projects including radio and television advertising, online video production, corporate videos, award ceremony motion graphics, and theme park sound design. Tosh has won numerous awards, including a Radio Academy Awards Gold Sony, a Gold, Silver, and Bronze World Medals in the New York Festivals International Advertising Awards. Since about 2007 he has been creating YouTube videos. Tosh has been a sponsor of the "video booth" at HashTag Business Events across the UK.
Recent Posts