DIY Video Studio is supported by its readers. Please assume links on this site are affiliate links, and that I get commissions for purchases made through these links. As an Amazon Associate I earn from qualifying purchases. It helps me pay for the running of this website. Thank you if you use any of the links, I really appreciate it!
Video editing is a very meticulous process that requires a lot of processing power and computer speed. For those who are professional video editors, time is money, and when your computer is running slow, it can reduce the rate at which you're able to edit videos quite substantially.
For video editing is SSD or HDD best? Both SSD and HDD drives are useful to a video editor. An SSD, although more expensive, is fast and will boost video editing and playback performance. While large capacity HDDs are slow but cheap, so they are ideal for archiving completed video projects.
We'll look at these two drive technologies in more detail, explain what to look for when choosing an SSD for video editing, and consider what SSD drives to recommend for any videographer or video editor.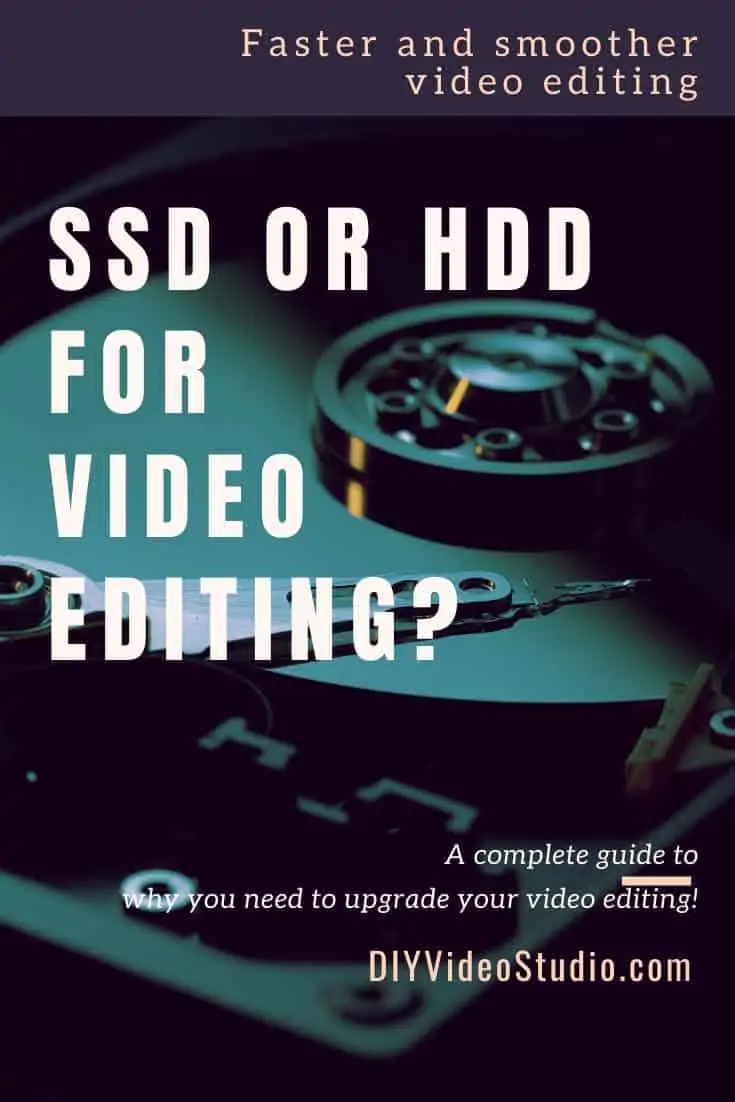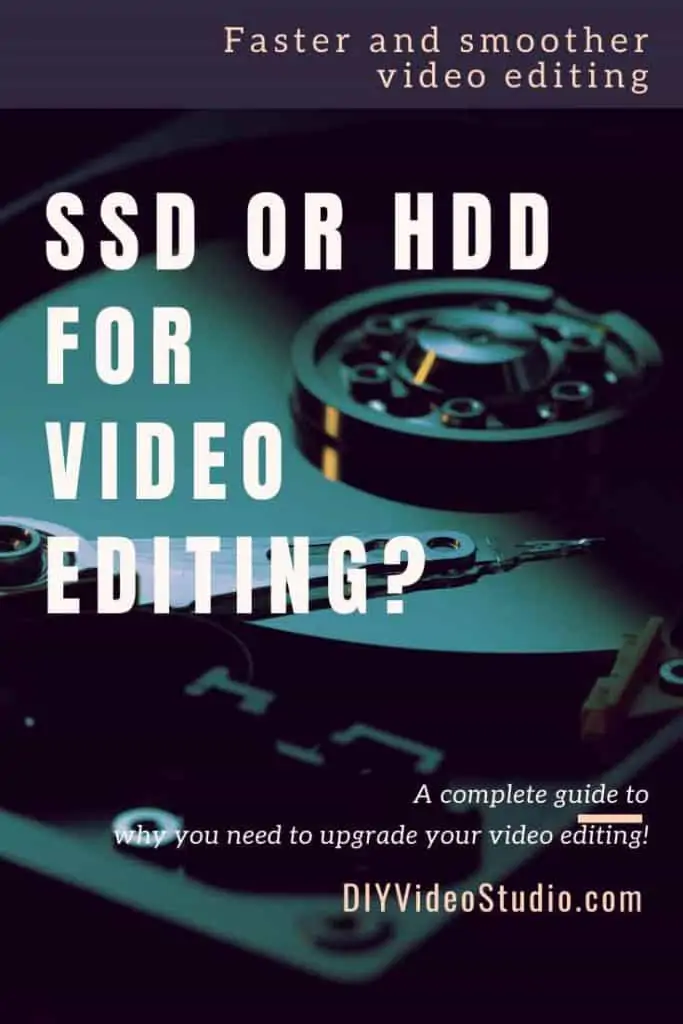 How many drives do I need for video editing?
For many people, one hard drive is all they need for video editing; however, two drives would be better. If you're going into video editing on a large-scale, especially if you are an enthusiast or starting a small business as a videographer, you should at the very least consider a dual-hard drive setup.
These days your boot drive is probably an SSD, which will speed up your computer's boot time and the time to launch your apps. But since you will be creating a large number of very large video files you can take advantage of the affordability of huge HDD drives for storing your clips and video projects.
If you are using video editing apps, such as Adobe Premiere Pro CC, you may be aware that it's recommended that your video project should be on one disk and that the location of the program's scratch disk is on a separate drive.
The scratch disk is the temporary location where the program stores the files it is using in the video project. This is normally on the primary drive, where the operating system is installed, which typically is your fastest drive. As stated above, the primary drive is usually an SSD because of its speed advantage over an HDD.
Solid State Drives use flash memory chips for data storage and access. To better understand whether you should use an SSD or HDD for all your video editing drives, we will give you a detailed breakdown below.
What are SSD and HDD drives?
This video from Crucial does a good job of giving a quick overview of what an SSD is.
There are two main types of storage technology for you to choose from when it comes to hard drives. They are Solid State Drives (SSD) and Hard Disk Drives (HDD).
Hard Disk Drives use mechanical disks or platters, on which the data is stored. The disks spin at high speeds, commonly at 5,400rpm or 7,200rpm, and a read/write head arm will move across the surface of the platter to access or write the data.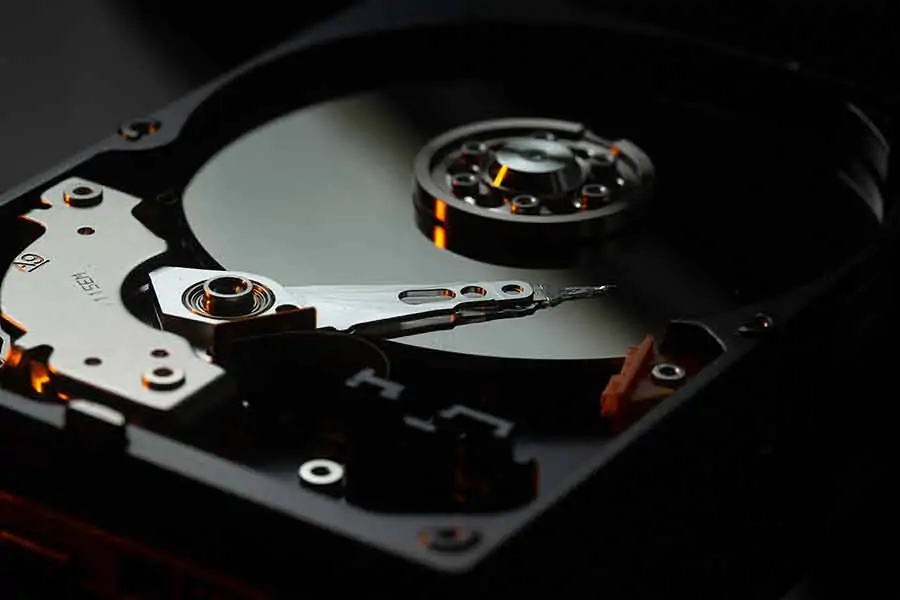 With an SSD there are no moving parts. It's a solid-state drive that normally uses NAND flash chips where the data is saved in memory cells that can be written to and read electronically. There's no chance that a mechanical read/write head can touch and damage the drive because there is no such mechanism in the drive.
So mechanically an SSD is more resilient than an HDD and will be better at coping with the shock of knocks and bumps (more likely on a video editing laptop).
With no moving parts, that would naturally introduce a delay in reading and writing data, SSDs are faster than traditional HDDs. But that doesn't mean that SSDs beat HDDs in everything.
Because HDD technology dates to the mid-1950s, like any mature technology, the cost can be relatively low, even for very large capacity drives. In contrast, unless you stick to 1TB and smaller SSDs their cost increases considerably. However, to be honest, this is the only advantage a standard SATA HDD has over a modern SSD.
Being older technology, large capacity hard drives have become highly affordable. You can purchase a 500GB HDD for about $20, whereas a 500GB SSD will run you a minimum of $50.
At the other end of the size range, an excellent HDD for video editing is the 4TB Western Digital WD Black Performance HDD, which is very affordable. However, for the 4TB Samsung 860 PRO SSD you would need to speed a serious amount of cash. This is something to consider if you're trying to find the perfect balance between performance and cost-savings.
You can check below for the difference in the current best prices of these two excellent high capacity video editing drives.
Last update on 2023-12-01 / Affiliate links / Images from Amazon Product Advertising API
Is the extra cost of an SSD worth it for video editing?
SSDs are more than well worth it for video editing purposes; this is for a number of reasons. But most significantly it's about speed.
SSDs are much faster than HDDs; most HDDs can reach a read/write speed of about 150MB/. Meanwhile, 2.5″ SATA 3 SSDs will be more than three and a half times faster, being capable of achieving read/write speeds of up to 550MB/s. However, even that is low compared to the NVMe drives that can be mounted on the computer's motherboard.
Using the free Samsung Magician software

you can see the performance I'm getting from the Samsung 970 EVO Plus (NVMe M.2) on my system. The software also performed a benchmark test on my Seagate HDD. In the read/write tests my mechanical seagate HDD returned results of 185/155 MB/s. However, the Samsung 970 EVO Plus did 3,555/3,242 MB/s.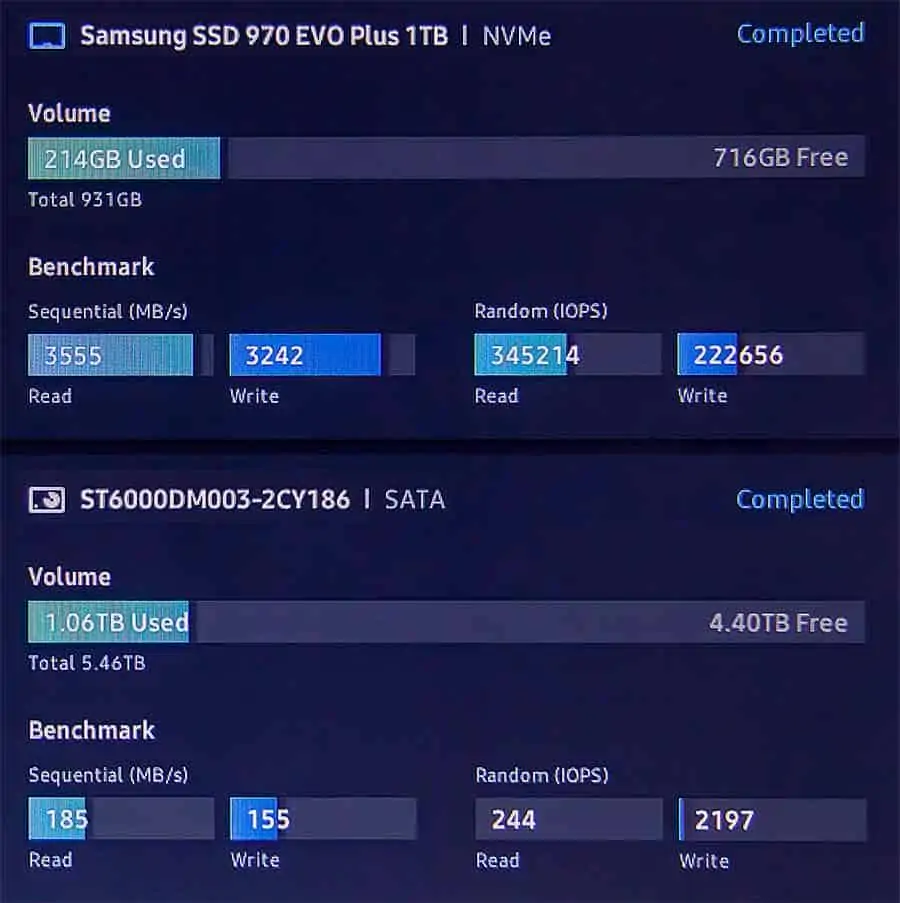 This huge speed differential will translate to a notable performance difference when it comes to editing videos. This includes the loading of video and audio clips on your timeline, adding filters and plugin effects, the playback of your project timeline, rending, and more.
In today's technological age, 4k and 8k video quality is becoming the standard for many production companies, enthusiast videographers, and YouTubers. You see, higher quality video resolutions look great, and even when you punch in on the clips, they remain pin sharp. Even if you intend to export at HD1080p, your rendered video looks better if you start with higher-resolution footage.  
But here's the thing, 4K and 8K file sizes are very large. So, an 8-minute video file recorded in 1080p will be significantly smaller than an 8-minute video recorded in 4k quality.
For example, on my Canon EOS R, one minute of 4K ALL-I footage will be 3444MB, but the equivalent 1080p will only be 654MB. By doubling the height and width of the video frame the file size has increased by a factor of 5.27.
Now having much larger file sizes will have a negative impact on loading and rendering times. So, having a computer that can keep up with your high-quality video editing demands is very important. Not only do you need a powerful CPU and GPU, but the performance of the hard drive in your computer also plays a huge role in determining how fast you'll be able to load, edit, and render videos.
Things to consider when choosing an SSD
Choosing hard disks used to be pretty easy. In the "good ole days", which in reality were never all that good, the only decision you had to make was how much money you were willing to spend because that determined how much storage you'd get.
Then things started getting complicated, you had to decide whether you should platters spinning at 5,400rpm were going to cut it, or should you get a faster spinning 7,200rpm HDD. Then, for a while, you had to know whether you need a PATA or a SATA drive.
Moving several years forward we now have a choice of getting those old mechanical HDD drives or the newer SSD. Both have their place, but technology never stands still. Even if you decide that you're going down the route of a flash drive (flash memory is what's used in an SSD) then you have more choices to make, which are as follows.
Form factor
There are three form factors for you to choose from. There's the standard 2.5" SSD that looks like an under-size traditional HDD and installed in your computer's drive bay. They connect to the motherboard in the same way as your mechanical drives, using SATA cables.
Next up you might see an mSATA SSD. These are much smaller than the standard 2.5" drives and plug directly into a socket on the motherboard. Lastly, there's the M.2 SSD, which looks a little like a traditional stick of RAM, except for the fact that the gold connectors are along one end rather than one of the long sides. These plug into an M.2 socket on the motherboard.
Capacity
You will find SSDs in a range of sizes, although this range is not as wide or as high as that for HDD drives.
Typically, you will find them available in 250GB, 500GB, 1TB, 2TB, and 4TB sizes. The one you choose will depend on the intended use.
If all you are looking for is a boot drive for your operating system and a handful of apps, the 250GB and 500GB will give your system a speed boost without breaking the bank. You probably will be able to get the job done for under a hundred dollars.
If you're looking at an SSD for your video editing you might consider a 500GB if you are only editing HD1080p, but I would recommend that you get at least a 1TB drive.
For higher capacity SSDs prices start to get eye-watering. So if you are using an SSD for video editing and an HDD for storage of completed projects, at present the largest capacity SSD I would buy is 2TB.
If, as a videographer or video editor, you are going to be working with high data rate 4K and up to 8K RAW video clips it's not just your camera that you will be spending a lot of money on. With 4K and 8K files being large you'll quickly fill up a 1TB SSD, so you will need to invest in 2TB or 4TB SSDs.   
SSD endurance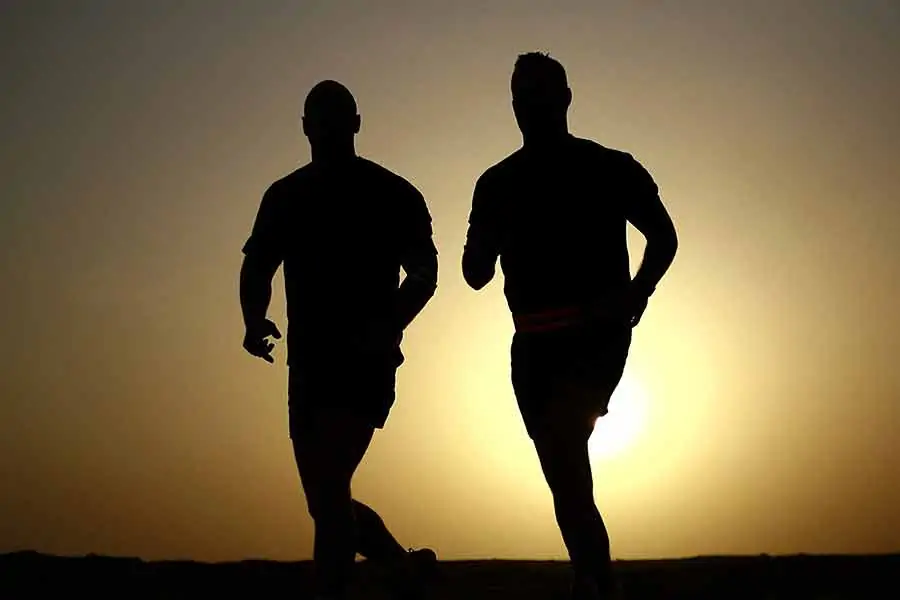 You might think that because the flash memory of an SSD doesn't have any moving parts that it should more or less last forever. Unfortunately, that's not true and SSDs do fail.
Manufacturers will often talk about the endurance of their SSDs as the total amount of data that can be written to the drive before it "falls over" and effectively says "I've had enough".
If you're handling a lot of 4K and now 8K video files you might want to choose an SSD that offers a higher endurance. In this case check what type of V-NAND flash memory is used in the drive.
When it comes to being more robust against failure choose 2-bit MLC V-NAND flash memory instead of the cheaper, but not as resilient, 3-bit MLC V-NAND type. By doing so, you should get about twice the endurance for the same drive capacity.
Is 1tb SSD enough for video editing?
For most videographers and video editors who work on a few HD1080p and some 4K projects, a 1TB SSD may be enough. But if you are regularly working on video projects, especially high bitrate 4K and even 8K video, you'll want a higher capacity SSD. However, considering the cost of larger capacity SSDs you won't want to store your finished video projects on them.
While 1TB of storage seems like a lot of space, you need to keep in mind that a 1TB SSD will cost significantly more than a 1TB HDD. Also, consider the type of video files you are shooting and editing.
SSD vs HDD for Video Storage
In my business, even though not a single one of my clients has requested that I deliver anything other than HD1080p quality, like many other videographers, I now shoot in 4K. As I said earlier, my Canon EOS R ALL-I video files will be more than 5x the size than when I was shooting in Full HD. So, on average, one video project is now using the space that would have been sufficient for more than five HD projects.
With that kind of usage, a 1TB drive will fill up quickly. For that reason, many video editors use external HDD drives where they can archive their finished video projects. In my case, I use internal HDD drives and then swap them out for a new one when full. The old HDD is then added to my archive store.
Because SSDs rely on newer technology than mechanical drives they are naturally more expensive than HDDs. So unless you have very deep pockets and the cost is not even an issue, large capacity HDDs still have a role because you can take advantage of their older, and cheaper, technological components. You only need to pay a premium for the better performance of SSDs where you need them.
In my current system, I have a 1TB boot drive, a second 1TB SSD for my current video projects, and a 6TB HDD for long term video storage of my projects. Ultimately the HDD gets swapped out and stored externally when it gets full.
Using a moderately large SSD for the editing of your videos and short term projects gives you all the benefits of using fast drives when you need them. Transferring those projects to a large HDD lets you tap into the cost benefits of mechanical hard drives because you're no longer actively working on the projects and only need to store them.
So if you are not a power user needing large amounts of storage in each project, 1TB or 2TB SSDs provide a good balance between performance, capacity, and cost. Whereas 4TB and higher HDD provide great value for storing your projects.
So for a video editor, the argument about SSD vs HDD for Video Storage isn't really an argument about using one or the other, they both have a place. It's only if you are an enthusiast and not a business that you might consider only working with SSDs. In this case, you don't need to justify costs, it's more about fun and having the best system you can.
What is the best affordable SSD for video editing?
Interface
PCIe Gen 3.0 x4, NVMe 1.3
PCIe Gen 3.0 x4, NVMe 1.3
PCIe Gen 3.0 x4, NVMe 1.3
Ideal for
High-End Gaming/4K Editing
High-End Gaming/4K Editing
BUDGET CHOICE
SATA 3 CHOICE
BUDGET NVMe
Interface
PCIe Gen 3.0 x4, NVMe 1.3
Ideal for
High-End Gaming/4K Editing
OVERALL CHOICE
Interface
PCIe Gen 3.0 x4, NVMe 1.3
Ideal for
High-End Gaming/4K Editing
NVMe CHOICE
Interface
PCIe Gen 3.0 x4, NVMe 1.3
Last update on 2023-12-01 / Affiliate links / Images from Amazon Product Advertising API
When you look at the SSDs that have been released over the last few years Samsung hasn't just been a contender in the field of data storage. Their SSDs have been up there with the best. That's one of the reasons why I've consistently used their drives first in my laptops and now in my desktop editing PC.
If you want to improve your video editing experience on a tight budget take a look at the 1TB Samsung 860 EVO V-NAND SSD. It's a 2.5" SATA 3 drive so you should be able to easily swap out your existing HDD for the 860 EVO. It has a 550 MB/s sequential read speed and a 520MB/s sequential write speed, which will handle high-quality video files and deliver a smooth editing experience. The 1TB Samsung 860 EVO V-NAND SSD also comes with a TurboWrite size of 78GB so that you can quickly load frames and effects without lag.
When you're a YouTube or video enthusiast and want to take things a good bit further but keep costs sensible, the 1TB Samsung 970 EVO Plus NVMe M.2 V-NAND SSD is the perfect option. The Samsung 970 EVO Plus for video editing has a 3,5000 MB/s Seq. Read speed and a 3,300 MB/s seq. Write speed. The NVMe bandwidth on the Samsung 970 EVO Plus is maximized for ultimate performance and reliability.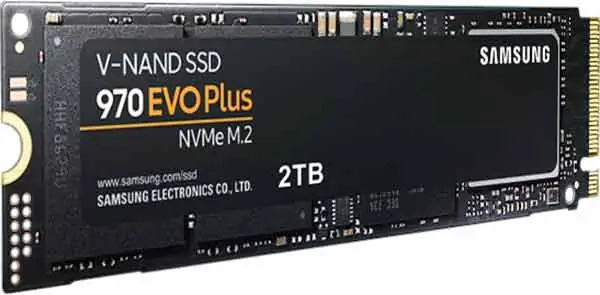 When you move into being a heavy 4K and 8K user but want peace of mind about endurance you need to go for Samsung's Pro drives. The 860 Pro and the 970 Pro both use Samsung's 2-bit MLC V-NAND, which although not as affordable as their 3-bit MLC V-NAND, it does offer twice the endurance. The 1TB versions of these Samsung Pro drives offer 1,200TBW endurance.
Why is NVMe even better than SSD for video editing?
For faster loading speeds, you should consider NVMe M.2 for video editing purposes. NVMe technology delivers up to 10x faster read speeds than standard SATA 3 SSD drives. In terms of loading effects and frames, the increased read speed will translate into a real-world performance difference you can see.
The enhanced read speeds offered by NVMe are not temporary or throttled; you'll receive sustained read/write speeds throughout your entire video editing session. If you're dealing with large videos, you'll want increased read/write speeds so that you don't waste time waiting for your editing timeline to load.
Is the Samsung 970 EVO Plus worth it?
When trying to answer whether an SSD or HDD for video editing is better, there is no comparison. If you're wondering, "Is Samsung Evo 970 Plus worth it?" the answer is a resounding yes.
For an application-specific example, video editing projects load at an accelerated rate in Adobe Premiere CC when using the Samsung 970 Evo Plus. When it comes to 4K video playback speed, the Samsung 970 Evo Plus maintains a smooth playback of the timeline regardless of the video quality or size.
Suppose your computer can accommodate a dual-hard drive set-up consider installing the 970 EVO Plus. Let me give you an example from my own video editing experience.
My video editing PC had a 250GB SATA 3 SSD as the primary drive and a 6TB HDD for storage. Unfortunately, the HHD started to fail, impacting on the performance of the entire PC. When replacing the storage drive I also decided to replace my 250GB boot drive with a 1TB Samsung 970 EVO Plus NVMe M.2 V-NAND SSD. I can honestly say it's the first time when upgrading a PC I have genuinely been blown away by a significant boost in performance.
The performance of Premiere Pro CC was improved, but because my boot drive was now 4x bigger than before I tried something I normally don't do. I moved my video project folder over to the C: drive, i.e. the new Samsung 970 EVO Plus. Previously, when adding video clips to the timeline in Premiere Pro I would see a slowly incrementing status bar appear as the audio peak file was created. Now, instead of seeing the bar go from zero to 100% complete in a few seconds, with the video project on the 970 EVO Plus drive, I didn't even see the status bar appear on screen and I was straight into editing.
OK. I admit the results are subjective, so let me give you actual numbers.
Earlier in this article, I showed you the benchmark read/write speeds for a Seagate mechanical drive and a Samsung 970 EVO Plus NVMe drive in my computer system. The read/write speeds were as follows.
Seagate HDD: 185/155 MB/s
Samsung 860 EVO 2.5″ SATA 3 SSD: 550/520 MB/sec
Samsung 970 EVO Plus NVMe: 3,555/3,242 MB/s
I think those figures speak for themselves. As a video editor I've seen a difference by upgrading to Samsung's 970 EVO Plus.
Whether you're a video editing enthusiast or someone who does it for a profession, the Samsung 970 Evo Plus is a long-term investment that will serve you well, speeding up your editing and making the experience much smoother.
The only question that you should now have is, what drive capacity of drive do I get. To help answer that, here are the four drive sizes available and their cost.
Last update on 2023-12-01 / Affiliate links / Images from Amazon Product Advertising API
How long do NVMe SSDs last?
Nothing lasts forever and that's also true of any kind of SSD, including NVMe M.2 drives.
The problem is that the individual memory cells of the NAND flash memory modules in the drives can only undergo a set number of program/erase cycles. Once that limit has been reached the data in the cells can no longer be overwritten.
To make SSDs more affordable manufacturers have moved from using Multi Level Cell (MLC) to Triple Level Cell (TLC) flash NAND memory in their solid-state drives. In the process, the cells have gone from storing 2 bits per cell to 3 bits. Unfortunately, a negative consequence is that the number of possible program/erase cycles does down. 
However, this can be managed by adopting techniques that allow the retrieval of data from flash cells operating at optimal levels. These techniques can include error correction and over-provisioning of memory and firmware that intelligently manages the flash memory. When used together these techniques help to extend or maximize the endurance of the SSD flash memory.
The exact time that your NVMe SSD will last depends on how much you use it, the frequency at which you use it, and the operating conditions within your computer system. Another important figure is the number of operating hours.
SSD life spans are frequently referred to as the endurance of the drive. This refers to the total amount of data that can be written to the drive's flash memory before it fails. When you look at adverts for SSDs you'll often see Endurance quoted as X Terabytes Written, usually abbreviated to X TBW.
As an example let's look at the 1TB Samsung 970 EVO Pro SSD. It's quoted as having an endurance of 1,200 TBW or 1,200TB Written. So you can write 1,200TB to the drive before you'll need to replace it. To put that in perspective a 1TB drive could accommodate about 5hrs of high bitrate 4K ALL-I footage from a Canon EOS R. Since the drive's endurance is 1,200TBW that's very approximately 6,000hrs of high bitrate footage. So if you did nothing else but keep transferring footage to the drive you would need to transfer about 6,000hrs worth before the drive failed.
However, Samsung also uses a more relatable figure for the lifespan of its SSDs, and it's an actual period of time. In fact, the warranty period is 5 years.
So Samsungs warranty for the 970 EVO Pro is 5 years or 1,200 TBW, whichever comes first.
Summary
So, should you buy an SSD or HDD for video editing? If you can afford the extra expense, you should splash the cash because it will improve your video editing experience and productivity.
But if you can afford a little bit more do get the much faster NVMe M.2 drive technology. On the packaging of the 970 EVO Plus NVMe M.2 drive Samsung uses the tagline of "Unreal performance, realized". From my experience, this is one time when the marketing department has actually got things about right.
But none of this means you should forget about the HDD, the old man of storage devices. It still has a role to play because you can buy a lot of storage for very little. Use an SSD, NVMe M.2, and an HDD where it makes the most sense. For video editing performance it's a thumbs up to the SSD and a double thumbs up for the NVMe M.2. But for archiving your video projects it's both thumbs and toes up for the humble HDD.
Tosh Lubek runs an audio and video production business in the UK and has been using the Canon EOS R since it was released in the Autumn of 2018. He has used the camera to shoot TV commercials for Sky TV, promotional business videos, videos of events and functions, and YouTube creator content. He has also won international awards for his advertising and promotional work. You can meet him by visiting his "video booth" at HashTag business events across the country.
Recent Posts