DIY Video Studio is supported by its readers who use the affiliate links or ads on this site. As an Amazon Associate, I earn from qualifying purchases. Thank your support if you use any of the links.
There are many types of lenses, including wide-angle, standard, and telephoto. Each one has its own characteristics which will influence the look and feel of the final image. So, it would be useful for a camera to be able to use more than one type of lens. This is why DSLR and Mirrorless cameras, among others, are designed to use interchangeable lenses.
Many camera lenses are interchangeable, but they are not necessarily universal. For example, Canon EF lenses can be used on any Canon EF mount camera but will not fit a Sony E mount camera. But it might be possible to use them on another brand of camera if a suitable lens adapter is available.
The purpose of this article is to explain why camera lenses are interchangeable, introduce you to the different lens mount systems that are available, and explain how you can adapt some lenses onto cameras that use a different design of lens mount.
Why are camera lenses interchangeable?
There are many different lens designs for you to choose from. These include wide-angle, standard, and telephoto.
But why are camera lenses designed to be interchangeable?
There are several important reasons, but they basically boil down to there being many different lens designs, each one having its own characteristics, producing images with a unique look and feel.
Here are some of the several important reasons why camera lenses are designed to be interchangeable:
Flexibility: Interchangeable lenses allow photographers to adapt to specific shooting situations or genres of photography. Different lenses have specific characteristics, such as focal length, aperture, and zoom capabilities, which make them suitable for specific types of photography. By being able to switch lenses, photographers can choose the most appropriate lens for the subject or scene they want to capture.
Creative Control: Interchangeable lenses offer photographers greater creative control over their images. Each lens has unique optical properties that can affect the depth of field, perspective, and overall look of a photograph. By swapping lenses, photographers can achieve different visual effects, such as shallow depth of field for portraits or wide-angle perspectives for landscapes.
Choice of Quality, Performance, and Cost: Camera manufacturers make a range of lenses, from their high-quality professional range to more affordable lenses for ordinary photographers. By creating a variety of interchangeable lenses, camera manufacturers can focus on optimizing lens performance for users who need excellence in any environment while also being able to create more budget-friendly optics for hobbyists.
Technology Advancements: While camera technology advances at a shockingly fast pace, lens optics are well understood and the rate of change is much slower, but it does happen. By making lenses interchangeable, camera manufacturers can innovate without rendering existing camera bodies obsolete. This ensures that photographers can continue to benefit from the latest advances without having to replace their entire camera system.
Future-Proofing: Interchangeable lenses provide a level of future-proofing. As camera bodies evolve, photographers can keep using proven lens technology with newer camera bodies. This allows photographers to take advantage of improved image sensors, autofocus systems, and more powerful processors while still using their existing collection of lenses.
In summary, interchangeable lenses empower photographers to choose the right tools for their specific needs and achieve their desired artistic vision.
Looking for a camera lens? See the latest best deals on Amazon
When you have finished reading this article you might like to watch my YouTube video
What makes a camera lens interchangeable but not universal?
Different camera brands generally use their own design of lens mount. The shape of the mechanical connection, the flange focal distance, and the means of communication between the camera body and lens can all differ. Even so, there can also be some compatibility.
For example, a Nikon F-Mount lens cannot be used on a Canon R series camera that uses the RF-Mount. This is because the two lens mount systems are different and therefore incompatible.
However, within a lens mount ecosystem, there might be many lenses that can be used on camera bodies using that specific type of lens mount. This is especially true if the camera manufacturer has licensed third-party lens makers to use the lens mount design or if the lens mount has been in use for a long time. In such circumstances, there will be a huge choice of interchangeable lenses from the camera manufacturer and third-party lens makers.
Even so, these lenses will not necessarily be compatible with other lens mounts, unless they can be adapted. So, although they are interchangeable, they are not universally compatible with all camera bodies.
Where things get blurred a little and exceptions made is where the full-frame and APS-C lenses use the same mount design.
This is the case with Sony mirrorless and Canon's new R series mirrorless cameras. The Sony FE and E mounts are basically the same, except one is for full-frame camera bodies and the other is for APS-C camera bodies. The situation is similar with Canon's RF and RF-S lenses. A further rabbit hole to go down is the situation with Canon's EOS EF and EF-S DSLR lenses. Here, EF and EF-S lenses can be used on Canons EF full-frame cameras, but their APS-C camera bodies can only use the EF-S lenses.
So again, we have a situation where many interchangeable lenses will be compatible with one or two types of cameras, those same lenses will not be universally compatible with all camera bodies.
How to sometimes make interchangeable lenses universal
I said that lenses may be interchangeable within a brand's lens ecosystem, but they are not universal across all makes of camera. Even so, it might be possible to adapt a lens with one type of lens mount to be adapted onto a camera body that uses a different lens mount. If it is possible to adapt the lens it might be fully or partly compatible.
An example of modern lenses is the adapting of Canon EF and EF-S lenses onto mirrorless cameras using Canon's RF mount. When Canon released the original Canon EOS R camera in 2018 it bundled an EF-RF lens adapter in with the camera. This allowed Canon shooters to use their existing EF and EF-S lenses.
What made it easy to adapt these lenses onto Canon's new mirrorless cameras is that the flange focal distance on EF and EF-S lenses is greater than that on RF and RF-S lenses. Happily, this extra distance can be taken up by the adapter, which is just a metal tube with electrical contacts and appropriate connectors at each end.
When adapting much older or vintage lenses onto a modern mirrorless camera the compatibility will be less than 100%. Older lenses might be entirely mechanical and therefore not allow electronic autofocus or aperture control from the camera.
Although Canon released their own EF-RF lens adapter, in fact, they released three, third-party manufacturers have also launched their own versions. If you search Amazon or eBay you'll find several. It's also highly likely that you'll also find adapters between other lens mount systems.
I have another article that explains how to use vintage lenses with Canon mirrorless cameras.
Checking compatibility when buying a new lens for your camera
If you're investing in a new lens for your DSLR or mirrorless camera it's essential that the lens mounts are compatible.
First, to ensure your new lens is fully compatible with your camera make sure you identify the lens mount that your camera uses. You need to be specific. You cannot assume that just because you have a Canon camera you can get any Canon lens. Your camera body will probably have the make, model, and serial number written on the front or bottom.
You can also go into your camera's menu and look for s link to your camera's instructions or user guide. On my Canon EOS R and R6 cameras camera manual/software URL is on the last tab of the yellow wrench or setup menu. When you can the QR code you'll be taken to a webpage for your specific camera that states the camera model and lets you download the manual and software. You can then look up the camera's lens mount.
Now that you have the camera's lens mount information, you can research the lens options available to you. If you want to stick with the camera manufacturer's brand of lenses, search the lens section of their website. Even if you don't buy direct, you will know what to look for in camera shops or online.
Some popular camera lens mounts
Currently, there are several popular camera lens mounts used by different camera manufacturers. These are some of the most common ones:
Canon EF and EF-S Mount: Canon's EF (full-frame) and EF-S (APS-C) lens mounts are used in Canon's DSLR cameras. EF lenses will fit Canon's full-frame and APS-C DSLR cameras but EF-S lenses only fit Canon's APS-C DSLR cameras. However, both EF and EF-S lenses can be adapted onto any Canon EOS R camera body.
Canon RF Mount: Canon's RF mount was launched in 2018 with their new EOS R series of mirrorless cameras. Because the RF-mount uses a shorter flange focal distance than that for EF/EF-S lenses, the latter can easily be adapted onto EOS R series cameras, however, RF-mount lenses cannot be used on EF/EF-S mount DSLR cameras.
Nikon F Mount: The Nikon F-mount is a bayonet-type mount that was introduced in 1959 for Nikon film cameras. The basic form was retained with the change from film to digital cameras and the introduction of autofocus. Although there can be some problems with forward and backward compatibility, there are still many old and new Nikkor lenses that can be fitted to modern F-mount cameras.
Sony E and EF Mount: All Sony α-series mirrorless cameras use the E mount lens connection. Lenses designed for APS-C cameras are normally designated as E Mount lenses, while the larger lenses for Sony's full-frame cameras are known as FE lenses. Since the two mounts are essentially the same, FE lenses can be used on the APS-C cameras.
Pentax K Mount: Pentax created the K-mount in the mid-1970s. It's a bayonet-style mount, and it has been used on all Pentax 35mm film and digital SLRs, although additional functionality has been added over the years. This allows compatibility between Pentax bodies and older Pentax lenses.
These are just a few examples of popular camera lens mounts. If you intend to buy a new lens it's essential to ensure that it has the same lens mount system as your camera. If you have a Canon EOS R5 you will obviously need to choose from the range of available Canon RF lenses, or lenses from third-party makers that use the RF-Mount.
Conclusion
I've explained that with a camera brand's lens ecosystem, there will be many lenses that you can choose from for your make of camera. The Nikon F mount has been around since 1959 and in theory, any lens will fit any Nikon camera, although this is not entirely true. Because there are differences between lens mounts from different brands, lenses are not generally universal, even if they can fit many camera models. However, it might be possible to adapt a lens onto your make of camera by using a lens adapter.
Here's a big ask from me: If you liked this article, please share it.
It will mean a great deal to me if you share this post because a few seconds of your time will seriously help my blog grow. The share buttons are below the "About Author" section.
Thanks. 🙂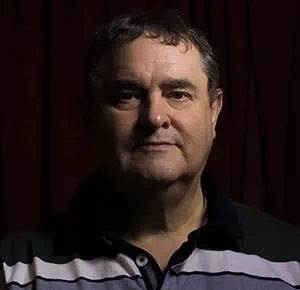 About the author: Tosh Lubek is a multi-award-winning broadcaster, writer, and video producer, with 40 years of experience in professional broadcasting and has been using Canon video and stills cameras since 2010. He has worked with radio and TV broadcasters, advertising agencies, and direct clients on a variety of projects including radio and television advertising, online video production, corporate videos, award ceremony motion graphics, and theme park sound design. Tosh has won numerous awards, including a Radio Academy Awards Gold Sony, a Gold, Silver, and Bronze World Medals in the New York Festivals International Advertising Awards. Since about 2007 he has been creating YouTube videos. Tosh has been a sponsor of the "video booth" at HashTag Business Events across the UK.
Recent Posts