Author: Tosh Lubek Published: 25th May 2023
DIY Video Studio is supported by its readers who use the affiliate links or ads on this site. As an Amazon Associate, I earn from qualifying purchases. Thank your support if you use any of the links.
Many photography enthusiasts and professionals love to experiment and capture unique images. While modern Canon RF lenses provide exceptional image quality and cutting-edge features, there's an undeniable allure to vintage lenses. They help you add some nostalgia and character to your shots, and I for one love handling and having to constantly interact with them to get a result.
If you own a Canon EOS R camera and want to explore the world of vintage lenses without breaking the bank, I'm going to share what I've found to be a very affordable route to using vintage lenses.
These lenses, once the pinnacle of optical technology in their heyday, provide a distinct aesthetic that cannot be replicated by their modern counterparts. So, let's dive into the fascinating world of vintage lenses on the cheap.
There are a host of different vintage lenses you can choose from, some that are works of art in themselves, some quite esoteric. But this article is about owning a few vintage lenses so that you can have fun creating good images while being relatively cheap. So, let's set the criteria of what we want from a vintage. For this exercise, vintage lenses should tick the following boxes.
Be reasonably sharp
Where possible be capable of creating characterful Bokeh
Be easily available in a wide range of focal lengths and apertures
Can be adapted easily onto a Canon EOS R camera
Very affordable
To fulfill all these points, I would choose an Olympus OM Zuiko range, and as your first step into vintage lens photography, I specifically recommend the 50mm f1.4 or f1.8 lens. These are fabulous standard lenses that can produce good results.
Although the OM Zuiko range was not the very best in terms of optical quality and bokeh, they were still pretty good. In fact, compared to some other vintage lenses the OM Zuiko lenses performed very well.
These lenses are also remarkably compact, especially if you get an example of the Olympus Zuiko 135mm lenses. Furthermore, many use the same filter thread size of 49mm or 55mm, which could be helpful in cutting down on the number of filters you might want to get.
You can also get lens adapters that make it simple to mount any OM lens onto a Canon EOS R camera. I use a K&F Concept OM-EOS R adapter

but in the USA I think the Fotodiox Pro OM-EOS R lens mount adapter

might be easier to get hold of.
Some of these lenses are also relatively easy to take apart and clean. There are many videos available on YouTube that will walk you through the disassembly of some of them.
If you're looking at vintage lenses for videography, then opting for OM Zuiko glass could also be a good choice. The aperture ring on the 50mm lenses is quite easy to de-click, resulting in the ability to smoothly adjust the lens aperture rather than changing by fixed one-stop amounts. You only need to remove a few parts at the front of the lens to remove the small ball bearing that is responsible for the clicks on the aperture ring.
Finally, also you would expect from this era of camera lenses, metal is used throughout the construction of these lenses. It gives them a sturdy and durable feel, making them quite tactile.
So far, I've only mentioned Olympus OM Zuiko lenses as if they are the only lenses, you'll get for the OM mount. But like today, there were third-party lens manufacturers for the Olympus OM camera system. So when you're looking for vintage lenses, don't just search for Olympus lenses, broaden your search to include lenses from other makers but have an OM lens mount.
You might also like: How to use vintage lenses with Canon Mirrorless Cameras

When you have finished reading this article you might like to view my YouTube video
What can I shoot with a vintage Olympus OM System lens
Although I think many of these vintage lenses look attractive, the main purpose of owning them is to use them in my photography. Clearly, I'm not going to use them on any of my professional photography or videography bookings, since I need to deliver the best quality imagery that I can. So, what can you do with these old lenses on a Canon mirrorless camera?
Well, provided you accept that these lenses represent 40-year-old technology, there's quite a lot you can do with them.
One of my passions is bird photography, and although I normally use my Canon RF100-500mm L lens, it's also fun trying to see what's possible using the older lenses. Here's an example shot of a Coal Tit taken with the Vivitar 70-210mm lens with a Tamron 2x teleconverter, giving an effective focal length of 420mm. At that focal length, I had to use a tripod to keep the camera steady.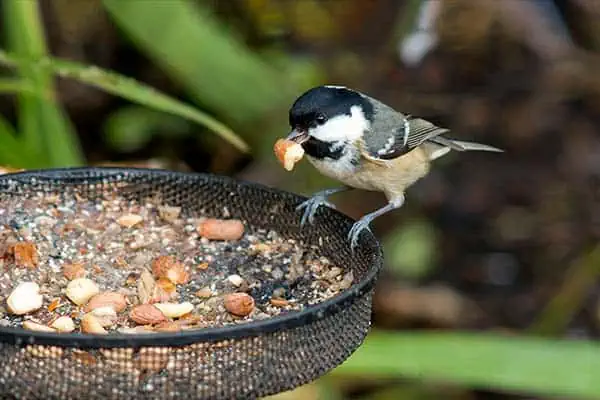 All things considered; I think the result is not bad. Admittedly the keeper rate was low because I had to pre-focus on a fixed spot, and the bird had to oblige by landing in just the right place.
Another one of my passions is astronomy. I have used some of my Olympus OM-system lenses in my backyard to shoot star trails and even long exposure shots by mounting the camera and lens on a Sky-Watcher Star Adventurer 2i. The results with the 28mm and 50mm lenses are good, but you need to stop them down to reduce coma and vignetting in the corners. However, the 135mm and 200mm lenses have allowed me to do more interesting things I've used them to shoot the larger Deep Sky Objects, but I've had to use my tracker to take multiple 30-60sec exposures and then stacked them.
I'm sure you know what start trails, star fields and DSO shots look like, so as an example image I decided to show a more unusual use of the Olympus Zuiko 200mm F4 lens. By adding a Star Analyser SA100 diffraction grating in front of the lens you can record stellar spectra. Not only can you the rainbow of colors that make up the like of the brighter stars, but you can also see lines in the spectra caused by elements in the star's atmosphere.
Here are five spectra I recorded with the Olympus OM Zuiko 200mm f4 lens on my EOS R camera body. The first two are drift spectra, where I set up the camera on a standard tripod and the motion of the stars (more correctly the spin of the Earth) spread the light out. The last three spectra were captured by mounting the camera and lens on a star tracker and stacking multiple 30sec exposures.
In each of the spectra absorption or emission lines are visible. The hydrogen Balmer lines are obvious in the spectra from Sirius and Vega.
Unlike most images taken with new or vintage lenses, these low-resolution spectra have some scientific value. They can be analyzed using software, like RSpec, to produce the profile of each spectrum. You could then, for instance, determine the temperature of these stars. Not bad going for an old lens.

But if bird and astrophotography are too much of a challenge you might like to start with subjects that don't move, like the lawn daisies in my next image, taken with my 50mm f1.4 lens stopped down to f11.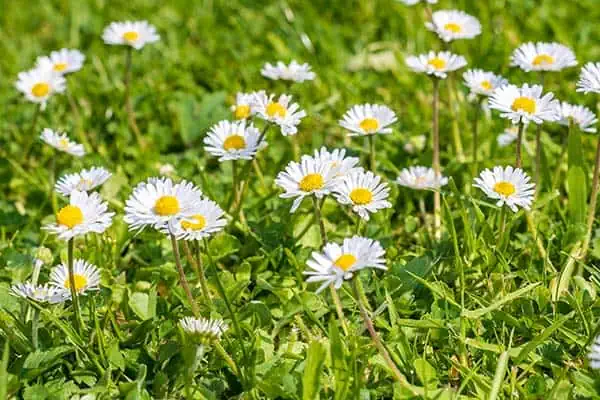 Portrait photography should also be easy with the 50mm or 135mm OM Zuiko lenses. The Vivitar 70-210 might also work, although I find it becomes a heavy lump of glass and metal if you're shooting handheld over a long period of time.
Landscape photography is another option. The 28mm, 135mm, and 200mm are all options here. The 28mm will let you take those wide-angle shots while the short telephoto lenses let you zoom in on details in the landscape.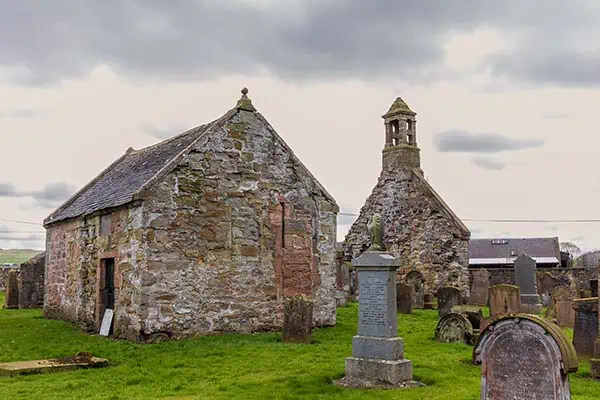 To find out how to use a vintage lens on an EOS R camera, check out my full article here.
Where can I buy vintage lenses?
There are several ways of acquiring vintage lenses. The simplest, and cheapest way is to ask senior relatives if they still have their old film camera and lens. The Second World War and Post War generations were through necessity quite thrifty, especially in the UK and Europe. So, many things would be stored in the loft or back of a cupboard when replaced by newer items.
Sadly, many from those generations have passed and relatives have had to conduct house clearance. But this is your next opportunity. House clearance items, including old cameras and lenses, are frequently donated to charity shops. Here, in the UK, many charities operate high street thrift stores that sell just about anything, from used clothing to camera gear.
Some of those charities have realized they can access more buyers by selling valuable items on auction sites, like eBay. That's where I have picked up several vintage lenses from UK and international sellers.
Finally, you might be able to find some local photography stores that sell vintage lenses as a sideline. There are also some specialist online businesses that sell vintage cameras and lenses.
How much can I expect to pay for vintage OM Zuiko lenses
You get a lot for your money if you stick to the popular Olympus OM-System lenses from 20-40 years ago. Because so many 28mm, 50mm, 135mm, and 200mm lenses were made, you'll find that these are relatively cheap. If you venture into the territory of less common focal lengths and apertures, then asking prices jump considerably. Nonetheless, you'll be able to put together a collection of these focal lengths in good-ish condition for between $350 and $400.
Since these lenses are only available through the used market there is no set price that you'll pay for each lens. In addition, the condition will vary. I choose to go with a good example of these lenses but have also bought one lens in excellent condition from a Japanese seller on eBay. Not surprisingly, the cost of international shipping meant the cost was almost twice what I would expect to pay locally.
To give you a ballpark figure for the cost of these lenses, the next section lists the vintage lenses I have bought. I've only been collecting since the end of 2021, so the prices I paid are not far off what I'd expect to pay now.
My Vintage OM Zuiko lenses
Now this article isn't an opinion piece based on researching others' online blog posts. I've put my money where my mouth is. My recommendation is based on my own experience of starting to collect vintage lenses. Because I've been spending too much on buying RF L lenses, I chose to get into vintage lenses at the opposite end of the budget spectrum.
I've never spent more than $100 on any single lens, and usually much less. Where I still have an invoice, I've included the lens cost plus shipping. Note that I bought most of my lenses from UK sellers, with come coming from a Japanese seller. I've seen better (cheaper) prices from USA sellers, but once international shipping is included, I've found it's usually better to buy from UK sellers. Of course, if you live in the USA, you could get some bargains.
Most of the lenses on my list are Olympus OM-System Zuiko lenses, but I also have a small number of other makes, but they mostly have an OM lens mount.
Olympus OM-System Zuiko lenses
Olympus OM-System Zuiko Auto-W 28mm f2.8 (paid $44)
Olympus OM-System Zuiko Auto-S 50mm f1.4 (paid $72)
Olympus OM-System Zuiko MC Auto-S 50mm f1.8 (paid $42)
Olympus OM-System F.Zuiko Auto-S 50mm f1.8 (paid $78)
Olympus OM-System Zuiko MC Auto-T 135mm f2.8 (paid $35)
Olympus OM-System E.Zuiko Auto-T 135mm f3.5 (paid $53)
Olympus OM-System E.Zuiko Auto-T 200mm f4 (paid $83)
Third-party OM mount lenses
Clubman MC Auto 28mm f2.8 (value c. $25)
Toshner (Toshiba) MC 135mm f2.8 (paid $44)
Vivitar Series 1 VMC Macro Focusing Zoom 70-210mm f3.5 (value c. $50-$60)
Other vintage lenses
Carl Zeiss Jena MC P 50mm f1.8 (PB mount) (value c.$100)
Lens Accessories
Tamron OM System 2x Teleconverter [as new old stock] (paid $25)
Final thoughts
To sum up, vintage lenses offer a way for photographers to add character to their images, or simply take great shots. While modern Canon RF lenses excel in image quality and features, vintage lenses have their own charm. If you own a Canon EOS R camera and want to explore the world of vintage lenses without breaking the bank, there are affordable options available.
I would recommend any of the lenses in the list of lenses I own, but if you're just getting started in vintage lens photography, go for an Olympus OM Zuiko 28mm f2.8 or 50mm f1.4 or f1.8 lens. These lenses are cheap, easy to adapt, and produce great images. I don't think you'll be disappointed.
Overall, vintage lenses offer a cost-effective and enjoyable way to explore photography with a touch of nostalgia and unique aesthetics. Whether capturing moments in nature, experimenting with astrophotography, or creating artistic portraits, vintage lenses can unlock a new creative world for you.
Here's a big ask from me: If you liked this article, please share it.
It will mean a great deal to me if you share this post because a few seconds of your time will seriously help my blog grow. The share buttons are below the "About Author" section.
Thanks. 🙂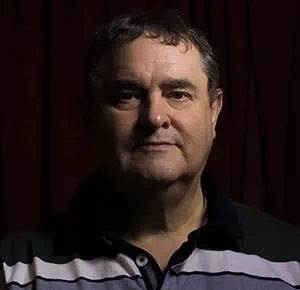 About the author: Tosh Lubek is a multi-award-winning broadcaster, writer, and video producer, with 40 years of experience in professional broadcasting and has been using Canon video and stills cameras since 2010. He has worked with radio and TV broadcasters, advertising agencies, and direct clients on a variety of projects including radio and television advertising, online video production, corporate videos, award ceremony motion graphics, and theme park sound design. Tosh has won numerous awards, including a Radio Academy Awards Gold Sony, a Gold, Silver, and Bronze World Medals in the New York Festivals International Advertising Awards. Since about 2007 he has been creating YouTube videos. Tosh has been a sponsor of the "video booth" at HashTag Business Events across the UK.
Recent Posts