DIY Video Studio is supported by its readers who use the affiliate links or ads on this site. As an Amazon Associate, I earn from qualifying purchases. Thank your support if you use any of the links.
Are you looking for a replacement Zoom AD-14 power supply for an H4n or H4n Pro handy recorder

(as well as many other Zoom products)? If yes, you've come to the right place, since this webpage has all the information you need to get the Zoom H4n power Supply specs and a new and genuine Zoom H4n power supply. Unlike some big brand manufacturers, Zoom hasn't added a large premium to the price of their H4n/H4n Pro power supply. So, buying a genuine Zoom power adapter will only cost slightly more than a cheap compatible power supply. I'd rather pay the extra few dollars to know that the device is safe and will make my handy recorder work as Zoom intended.
The AD-14 power adapter provides a 5V and 1A DC output for the H4n and H4n Pro. It has the correct type of barrel connector that can be inserted into the DC power connecter on the base of the handy recorder. Please note that even if you find a replacement power supply with a DC barrel connecter that fits, the center and sleeve must have the correct polarity. Here's the best deal I've found for the Zoom AD-14 power supply on Amazon.
Sale
Zoom AD-14 AC Adapter, 5V AC Power Adapter Designed for Use with H4n, H4n…
AC Adapter for: H4N , R16 , Q3 Compatible with: AR-48, AR-96, H4n, H4n Pro, PodTrak P8, Q3, Q3HD,…
Rated Input: AC100 – 240V
Rated Output: DC5V / 1A (center positive)
Last update on 2023-12-01 / Affiliate links / Images from Amazon Product Advertising API
If you don't know what the AD-14 power supply looks like, here's Zoom's own unboxing video for the product.
If you watched the video, you will have seen that you plug the adapter into a wall socket and the DC power connector into the DC input on the base of the recorder. Once connected and the H4n/H4n Pro has booted you'll notice there's no battery indicator in the top right corner of the LCD screen. That's because, with the power adapter connected, you can record for an unlimited amount of time, or at least until your SD card is full.
Zoom H4n and H4n Pro Power Supply Specs
The Zoom AD-14 AC power adapter can be connected to a range of input voltages that are either 50Hz or 60Hz AC supplies, producing a 5V DC output. The polarity of the DC power connecter is Sleeve: Negative, Tip/Center: Positive. Here are the full AD-14 power supply specs.
Input Voltage: 100-240V AC
Input Current (max): 0.3A
Input supply frequency: 50-60Hz
Output Voltage: 5V DC
Output Current: 1A
Cable length: 57-inches (145cm)
DC power connecter: Barrel type 4.0mm x 1.7mm with center polarity positive
Zoom AD-14 AC Power Adapter Compatible Devices
The Zoom AD-14 AC power adapter is designed for use with the Zoom H4n and H4n Pro portable recorders, however, it is also compatible with a range of other Zoom products. The full list of compatible products includes the following:
Zoom H4n 4-Track Handy Recorder (discontinued)
Zoom H4n Pro
Zoom PodTrak P8 Podcast Recorder
UAC-2 USB 3.0 Audio Interface
Zoom ARQ AR48
Zoom ARQ AR-96
Zoom Q3 Handy Video Recorder (discontinued)
Q3 Handy Video Recorder (discontinued)
Zoom R16
Zoom R24
Frequently Asked Questions
Can Zoom H4n Pro be powered from USB?
How do I power my Zoom H4n Pro?
Does H4n have phantom power?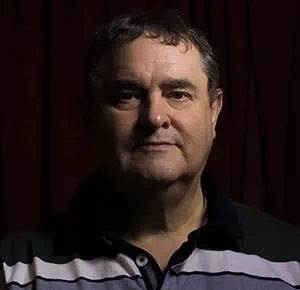 About the author: Tosh Lubek is a multi-award-winning broadcaster, writer, and video producer, with 40 years of experience in professional broadcasting and has been using Canon video and stills cameras since 2010. He has worked with radio and TV broadcasters, advertising agencies, and direct clients on a variety of projects including radio and television advertising, online video production, corporate videos, award ceremony motion graphics, and theme park sound design. Tosh has won numerous awards, including a Radio Academy Awards Gold Sony, a Gold, Silver, and Bronze World Medals in the New York Festivals International Advertising Awards. Since about 2007 he has been creating YouTube videos. Tosh has been a sponsor of the "video booth" at HashTag Business Events across the UK.
Recent Posts