DIY Video Studio is supported by its readers who use the affiliate links or ads on this site. As an Amazon Associate, I earn from qualifying purchases. Thank your support if you use any of the links.
Are you disappointed by the video quality of your webcam? I know I was, that's why I did an upgrade. But I didn't buy a better webcam, instead, I improved my lighting.
Because I use the PlexiCam webcam hanger system to turn my computer into a teleprompter or just help me look more professional on Zoom calls, I was thrilled when I received the PlexiCam LED light kit. It turns out it's the perfect accessory. This light kit includes a high-quality dimmable LED light with adjustable color temperature, along with a shelf and friction sleeve to mount the video light on top of the PlexiCam hanger. Even in a lit office, the extra light can help the performance of a webcam, making you look better on video. Plus, because the video light has a multifunction mount, it can easily be attached to a mirrorless camera's hot shoe after you're done using it with a webcam.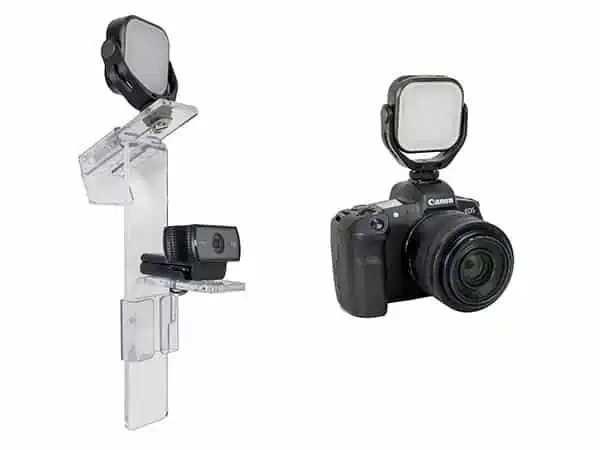 Whether you're using a PlexiCam in an office, bedroom, or hotel room, the PlexiCam LED light kit will help you record clear, noise-free, and professional-looking video footage. If you want to upgrade your home teleprompter setup, this article shows how to do it by adding the PlexiCam LED light kit.
If you don't already have a PlexiCam, read my previous article that explained how to create a teleprompter on your computer by using a PlexiCam. But if you already have a PlexiCam system, let's take a closer look at the features and benefits of the PlexiCam LED light kit.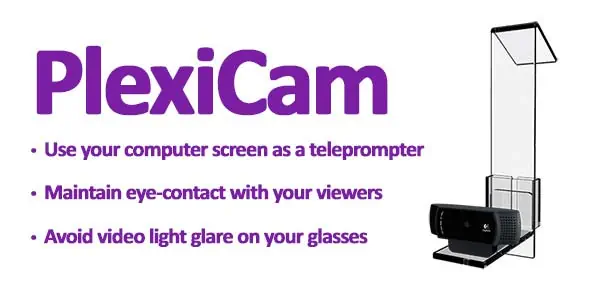 What's in the PlexiCam Light Kit
The PlexiCam Light Kit is a video light and mounting accessory for the PlexiCam webcam hanger. It includes a…
PlexiCam acrylic shelf (2″x4″)
PlexiCam friction sleeve
Ulanzi VL66 LED light
USB-A to USB-C charging cable
¼-20 D-ring screw with nylon washer
Fabric storage bag
Although you can buy the parts separately, getting the PlexiCam Light Kit is easier and saves both time and money.
There are three main parts to the PlexiCam Light Kit, the acrylic shelf that holds the video light, a friction sleeve that connects the shelf to your existing PlexiCam hanger, and the all-important LED light. In addition, there's a USB charging cable, a D-Screw and nylon washer to fix the light to the shelf, and a storage bag.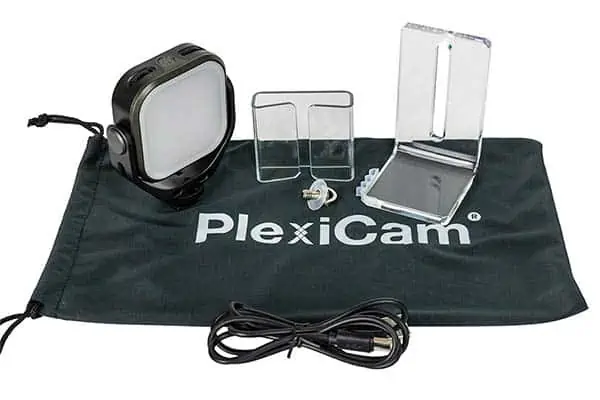 The PlexiCam acrylic shelf and friction sleeve
The shelf is an L-shaped bracket to hold the LED light. One part is slotted, allowing the end of the D-Screw to be poked into the light's mounting hole and tightened. The other end of the shelf bracket attaches to the PlexiCam hanger using the friction sleeve. The position of the shelf on the hanger can be adjusted simply by sliding it up or down. It's kept in place by friction alone.
Previously I had been skeptical about this method of keeping all the parts in place and had visions of the parts falling apart. But having used the PlexiCam for several months I can confidently say that I've not had any issues and the system works well.
Even so, PlexiCam has updated the design by adding a strip of barbed anti-slip silicone rubber to one edge of the shelf to make it even more secure and prevent rotation or lateral movement. That's a thumbs-up to PlexiCam for continuing to innovate and improve their product.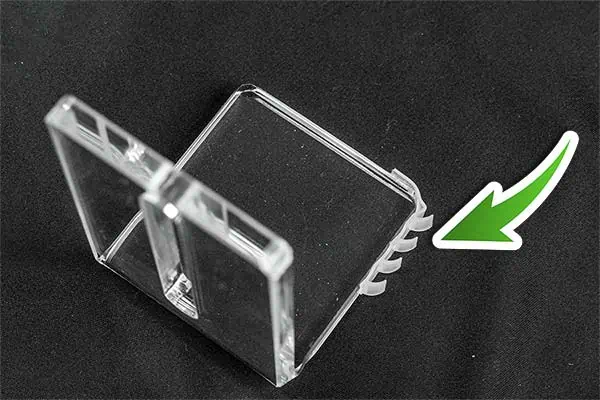 The LED Light included in the PlexiCam Light Kit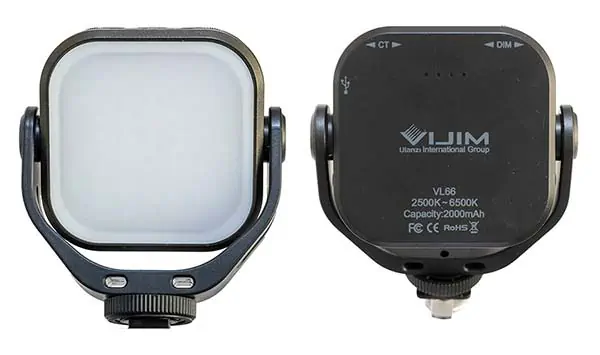 The included light is the Ulanzi VIJIM VL66 LED Video

Light. The light body measures 65mm on each side and is 21mm deep. It's made of plastic but feels rigid and substantial. The side with the 66 LEDs is covered with an opaque white plastic diffuser to help soften the light and the total weight is just under 80g.
The light pivots in a rigid plastic yoke mount and can rotate through 360 degrees.
Multi-function light mount
On the bottom of the yoke mount, there is a universal cold shoe plate and tightening ring, allowing the light to be mounted on a conventional camera. The base of the plate includes a standard photography 1/4″-20 threaded hole. This allows the light to be attached to a PlexiCam shelf, an ordinary photography tripod, or a light stand with a threaded top.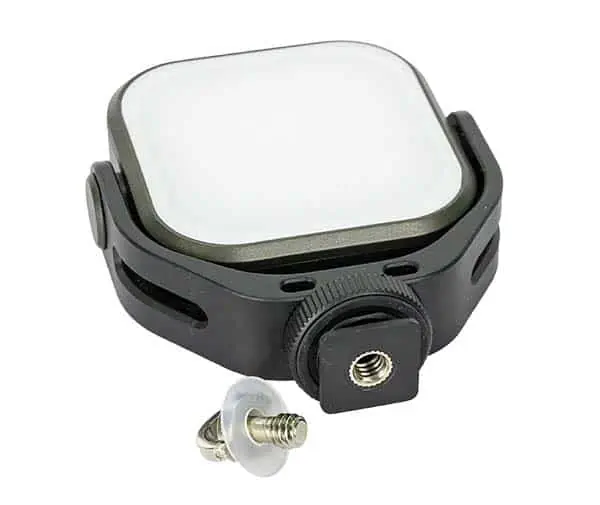 The yoke incorporates a universal cold shoe mount with a standard ¼ inch camera screw hole on the bottom. This means the light can be mounted on a PlexiCam light shelf, a standard mirrorless camera, or even a tripod or light stand. This is clearly a useful feature if you're also an on-the-go vlogger who needs a little extra light on location.
For a quick overview of the VIJIM VL66 LED video light, look at the video from the manufacturer.
The light requires a long press of almost 2sec before it will turn on or off. This is a safety feature to prevent accidental activation of the light. This should prevent you from finding the battery exhausted the next time you set it up for use. Since the power button is next to other controls, a long press will also avoid accidental turn-off if you reach up to adjust the angle of the light or the brightness and color temperature.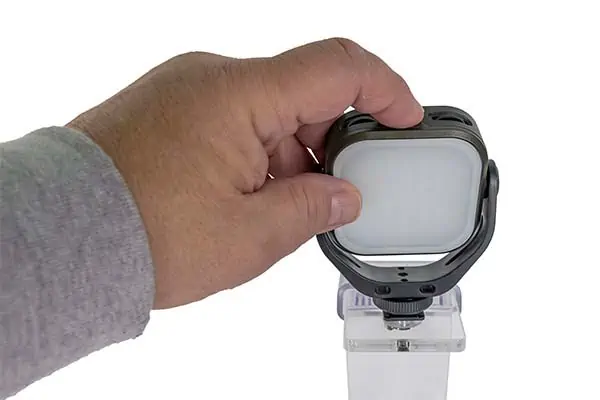 Now that you've turned on the light, exactly how bright is it?
At a distance of 18 inches, the light delivers a brightness of 800 LUX and the light level can be adjusted from 10% to 100% using a stepless control wheel. It's important to note that this light will illuminate you or enhance the existing room lighting, whether it's natural window light or artificial light. This ensures you are not in shadow, clearly visible, and video noise is either minimized or eliminated. What it is not is a light that will brightly illuminate both you and the room background behind you. But even in a professional setup that would normally be done using separate lights. So, this video light functions exactly as it is meant to.
The following stills show the difference the PlexiCam Light Kit makes. They are shot at my desk, excuse the messy background, and under different room light conditions. In each case, I've used the popular Logitech C920 HD webcam.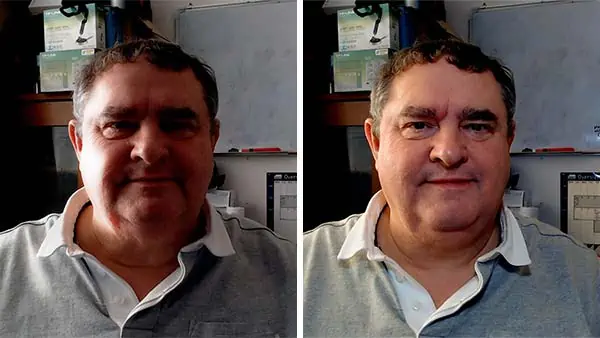 Overcoming glare and shadows from sunlight
The first image shows how sunlight has caused overexposure on the left side of my face and shadow on the right side. In the second image, the video light has lifted the shadows, allowing the camera to produce a more even exposure.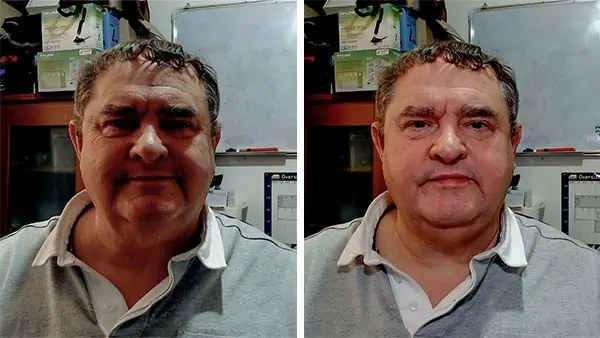 Reducing shadows caused by ceiling lights
Ceiling lights can cast shadows down the face under the eye ridges, nose, and cheeks. A video light can fill those unattractive shadows, allowing the webcam to produce a more even exposure.
As you can see, using the PlexiCam Light Kit does make a significant difference to the video quality. It can soften and even eliminate unwanted shadows and reduce video noise.
As well as being able to control the brightness, the color temperature of the light can also be adjusted from a warm orange-yellow (2500K) to a cool daylight white (6500K). This can be useful when you need to match the color temperature of the ambient room light. Turn the color temperature wheel to the cool 6500K end if you've got daylight coming from the window or daylight ceiling lights. If you're using domestic tungsten lights, then turn the color temperature wheel to the warm side.
Moving to the battery capacity and charging time. In my own tests, at maximum brightness the battery lasted almost 2 hours, with the brightness dial midway I got almost 3 hours of use, and at minimum brightness, the battery lasted for more than 11 hours. Unless you're recording in an unlit room you may not need the brightness turned all the way up to maximum, so you'll probably get a good amount of use from a full charge.
Interestingly, I didn't notice the brightness drop as the battery power dropped. When the available battery power was used the light just turns off.
I tested the battery charging time using an Anker PowerPort PD 2 charger. Using the 20W USB-C PD output on the charger it took an average of 2hr 37min to fully charge.
If you need maximum brightness for more than 2 hours, use the included USB cable to connect the LED light to a USB port on your computer, a power bank, or a DC power adapter. You should then be able to keep going indefinitely.
one of the features I really appreciate about the video light that's supplied in the PlexiCam LED Light Kit is that it has a modern USB-C port and not a mini or micro-USB.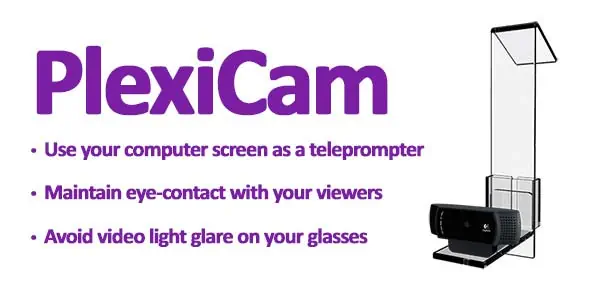 Who is the PlexiCam Light Kit is for
The Light Kit works with your normal room lighting to make you look your best in video recordings or conference calls. It can be used in any setting, including at home, in an office, or in a hotel room. If you are about 3ft from the light, you can even use it in a completely dark room. However, do not expect it to also significantly light up your background, it's designed to be a video light for the subject and not a background light.
If you're using your webcam in a room with ceiling lights, they can cause unattractive shadows under the eyes, nose, and chin. The PlexiCam LED Light kit can help fill in those shadows.
Do you frequently need to make Zoom calls while on the road? Then you'll know hotel rooms frequently have low-power bulbs installed. The low light level may be conducive to relaxation, but it won't help with good-quality video. Again, this is when the light kit would be of use.
Another situation where I've found the PlexiCam Light Kit to be useful is to avoid reflected light glare off eyeglasses. Place the webcam in the middle of the PlexiCam hanger and the LED light at the top and you'll not get any reflected glare when looking into the webcam's lens.
But before you order a Light Kit along with a PlexiCam webcam holder, check whether it's required for your choice of PlexiCam webcam mount.
The PlexiCam Road Warrior Mini and Pro models come with the LED light kit included, so you won't need it with these PlexiCam models.
The light kit will be useful if you plan to get the PlexiCam Pro or Mini models, as these do not come with a shelf bracket, friction sleeve, or LED light. If you have the PlexiCam Pro+ or Max models, the light kit's LED light will be useful, but you don't really need the shelf or friction sleeve. However, these spare parts might come in useful depending on your setup.
Sale
Logitech C920 – Discontinued by Manufacturer
Full HD 1080p video calling (upto 1920 x 1080 pixels) with the latest version of Skype for Windows;…
720p HD video calling (upto 1280 x 720 pixels) with supported clients; Full HD video recording (upto…
Video compression, Built in dual stereo mics with automatic noise reduction; Automatic low light…
Compatible with: Windows 7, Windows 8, Windows 10 or later; Works in USB Video Device Class (UVC)…
Last update on 2023-12-01 / Affiliate links / Images from Amazon Product Advertising API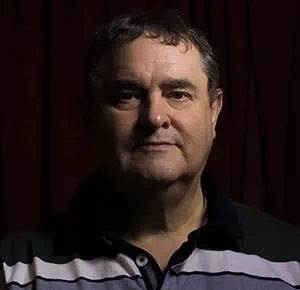 About the author: Tosh Lubek is a multi-award-winning broadcaster, writer, and video producer, with 40 years of experience in professional broadcasting and has been using Canon video and stills cameras since 2010. He has worked with radio and TV broadcasters, advertising agencies, and direct clients on a variety of projects including radio and television advertising, online video production, corporate videos, award ceremony motion graphics, and theme park sound design. Tosh has won numerous awards, including a Radio Academy Awards Gold Sony, a Gold, Silver, and Bronze World Medals in the New York Festivals International Advertising Awards. Since about 2007 he has been creating YouTube videos. Tosh has been a sponsor of the "video booth" at HashTag Business Events across the UK.
Recent Posts