DIY Video Studio is supported by its readers. Please assume links on this site are affiliate links or ads, and that I get commissions for purchases made through these links. As an Amazon Associate, I earn from qualifying purchases. Thank you if you use any of the links.
With the increasing demand for virtual meetings, everyone is looking for the best platform for their business. Currently, the two most popular video conferencing platforms available are Skype and Zoom.
Zoom tops Skype for conference calls for large businesses and organizations that require frequent video calls and virtual meetings. It's also the better choice for webinars, training, and virtual classrooms due to the extensive host control options. However, Skype is more user-friendly and cheaper for small to mid-sized companies that do not need extra collaboration tools.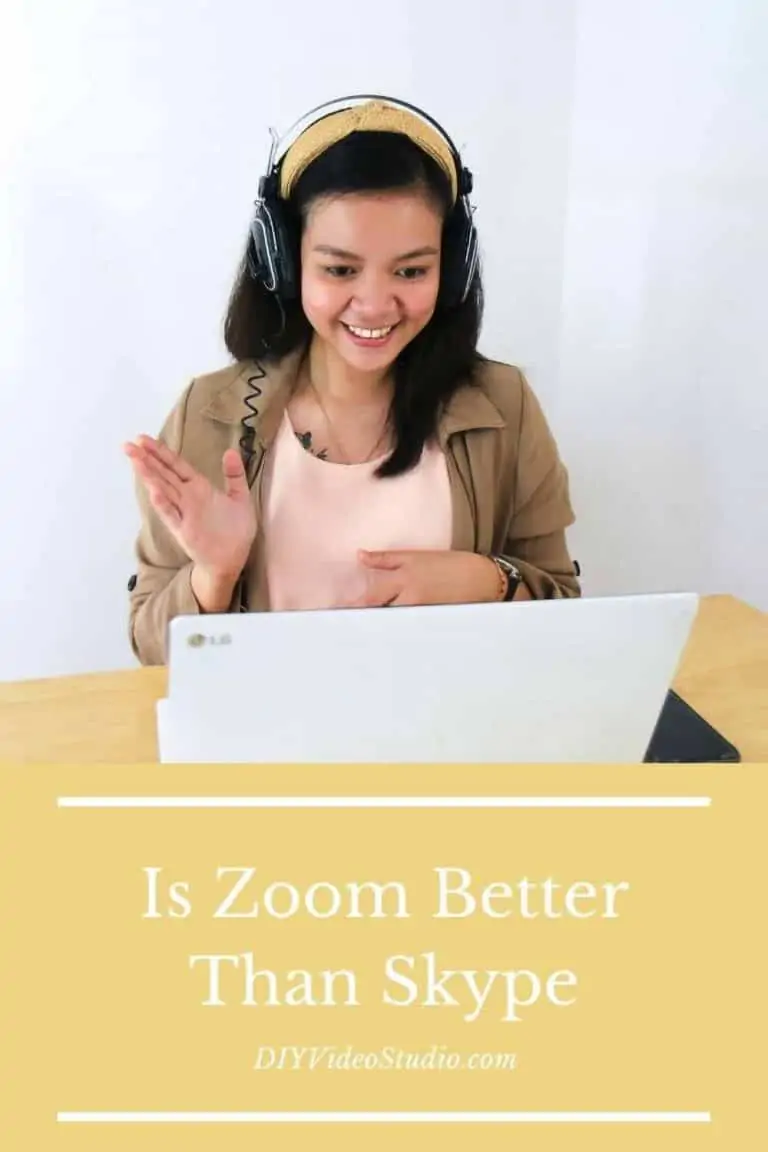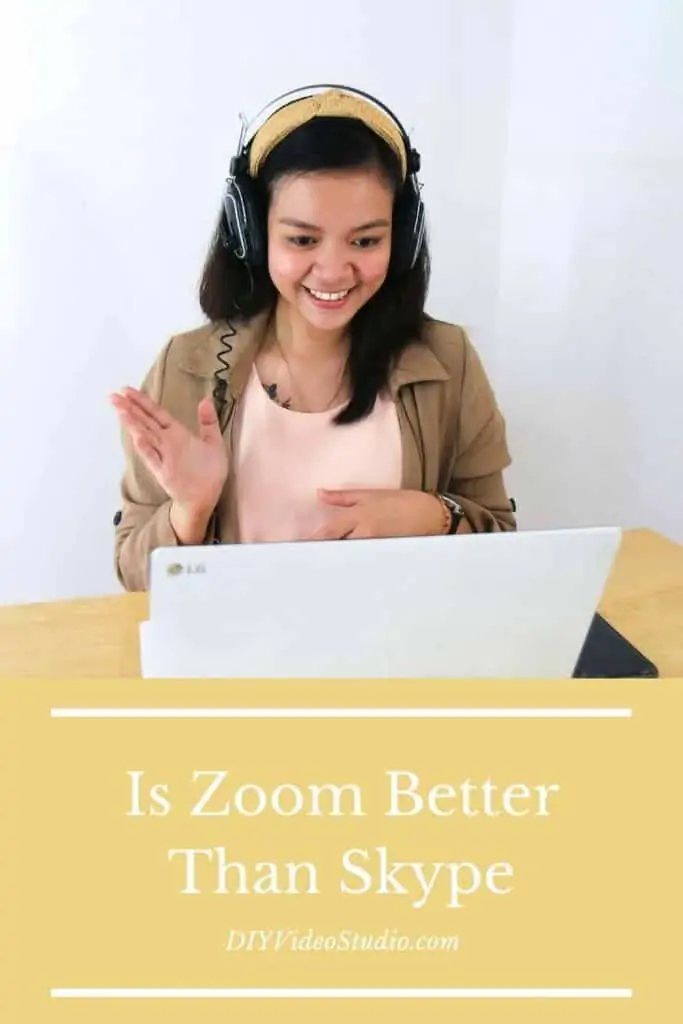 Below, we offer a comprehensive comparison of the two, including the advantages and disadvantages of each, with the goal of answering the question, is Zoom better than Skype for video conference calls?
The short answer, it depends. Both Zoom and Skype have amazing capabilities that facilitate virtual meetings and allow for collaboration, but there are some key differences between the two. The deciding factors are subjective and will likely come down to the size of your business, the collaboration tools you need, and your budget. 
It is important to note that recently, Skype for Business was transferred to Microsoft Teams. We will give some limited information about Microsoft Teams options, although we will focus primarily on Skype. Skype for Business will officially be out of service from July 31, 2021.
Comparison of Skype and Zoom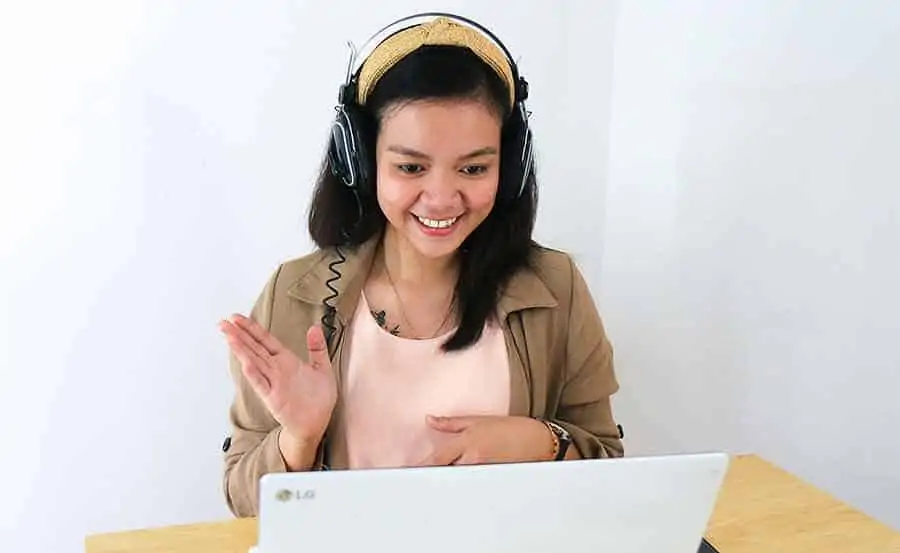 | | | |
| --- | --- | --- |
| | Skype | Zoom |
| Cost | Free | Free – $19.99 per month per user |
| Maximum number of participants | 50 | 100-1000 depending on the version |
| Compatible operating systems | Windows, windows mobile, Mac, iOS, Android, web-based, Xbox, Amazon Alexa, Linux | Windows, Mac, iOS, Android, web-based |
| Key features | Group video-calling, screen sharing, group and private chats, file sharing, collaboration tools | Screensharing, group and private chats, video/call recording, meeting transcripts, meeting analytics, webinars, individual meeting URLs, breakout sessions |
| Ideal businesses | Small to large businesses, including freelancers | Small to large businesses |
| Video quality | HD 1080p | HD 1080p |
| Minimum internet connection necessary | 1.2 Mbps | 3.0 Mbps |
Pros and Cons of Zoom
Zoom Advantages
Zoom was created for virtual conferencing, with many special tools specifically enabling collaborative work settings. Here we provide a comprehensive summary of a few notable advantages to Zoom. All these features are available on the free and paid versions of Zoom.
Public and private chats: Zoom chat allows for both group discussions and private chats, enhancing the collaborative capabilities of the platform.  
Full host control: One of the most powerful advantages of Zoom is that the organizer/host of the meeting can fully control and manage the call. The host is able to mute all microphones, control what participants can see, record meetings, and initiate breakout sessions as needed.
Raise Hand feature: Zoom's "raise hand" feature, allows members to participate efficiently, ensuring everyone can speak in turn. This feature is particularly useful in online classrooms and in large group meetings.
No need for applications of accounts: There is no need for users to download the Zoom application or even have an account. Using a shared link anyone can easily join a call.
Customer service: Zoom is also known to have easier and faster access to customer support, especially with the Business and Enterprise packages
Zoom Disadvantages
Security issues: Although zoom is said to offer end-to-end encryption and be secure, recently several issues have arisen that have led many to question how secure Zoom actually is. Most notably, issues of unwanted visitors entering Zoom calls and displaying violent and inappropriate imagery through the screen sharing tool have become common. In response, Zoom has integrated more password protocols and added waiting room features so that the host can control who joins a meeting.
Costly: Zoom packages can get quite costly for larger businesses. As the free feature only allows calls for up to 40 minutes, most companies will need to purchase a package, which can have a significant effect on their budget.
Zoom Pricing
Zoom basic
Cost: Free
Maximum of 100 participants
Calls up to 40 minutes in duration
Unlimited number of meetings
Full range of video conferencing features
End-to-end encrypted
Zoom Pro
Cost: $14.99 per month per user
All of the Zoom basic features plus:
Unlimited meeting duration
Assigned scheduler feature
Custom personal meeting ID and meeting report
Admin controls
1GB of cloud space for recordings
Zoom Business plan
Cost: $19.99 per month per user (ideal for small to mid-sized businesses)
All features of the Zoom Pro plan plus:
Increased capability of up to 10 hosts
Full admin controls and capabilities
Fast and efficient phone support
Managed domains
Zoom enterprise plan
Cost: $19.99 per month per host (perfect for large companies)
All features of the Zoom Business plan plus:
Up to 100 hosts
Up to 500 participants
Unlimited cloud storage
Extras:
Extra cloud recording space for $40 per month
Video webinar feature for $40 per month
Call-in toll-free dialing for $100 per month
Large Meeting Add (increase participants to 1000) for $65-110 per month
Pros and Cons of Skype
Skype Advantages
Created to connect people across the world, Skype has been a dominating player in the virtual communication field.
Easy-to-use interface: One of the biggest advantages of Skype is its popularity and familiarity among many people. With millions of users worldwide, the Skype interface is easily accessible and easy to use for many people, making it a great choice for business use as well. Using Skype will mean spending less time training your employees on the platform, and more time getting work done!
Essential collaboration tools for free: Although it has less advanced collaboration functions than Zoom, Skype still offers chat, document sharing, screen sharing, and video and audio call features on a wide range of devices.
Meet Now feature: Like with Zoom, there is no need for participants to have their own account or download software, they can simply log on using the Meet Now feature.
The preferred platform for businesses using Microsoft products: Skype's integration with Office 360 and Microsoft Teams are often a selling point for many users. The current Microsoft Teams application is fully integrated with Microsoft 360, making the choice simple for Microsoft-based businesses and teams.
Custom reactions and hand raise feature: Skype offers custom reactions using emojis, and the raise hand feature allows for the call to be moderated in an efficient manner.
Skype Disadvantages
Removal of Skype for Business: Although the move to Microsoft Teams was a good idea overall, due to the advanced capabilities of Microsoft Teams, this means that businesses will have to go through the process of selecting their top virtual platform again and their employees will need to re-learn a new software. Sadly, the Microsoft Teams interface is known to be difficult to understand and offers significant challenges at the beginning.
Small capacity of call participants: With a maximum of 50 participants, the basic Skype package will not be sufficient for larger companies and teams. The small amount of participants also makes it insufficient for webinars, online classes and lectures, and large presentations.
Unstable connection and bad sound quality: Particularly when hosting many participants, many users complain of poor sound quality in the free version of Skype. The phone applications are also known to cause problems and frequently crash.
Skype Pricing
Skype Basic
Cost: Free
Skype-to-skype calls for up to 50 participants
Video and voice conferencing
Chat
Document Sharing
Free cloud storage for recorded calls and video transcription
Skype Audio Calls
Cost: (prices vary)
Unlimited domestic (USA) calls for $3.59 per month
Unlimited North American calls for $8.39 per month
World Wide Call credits for $10 for 450 minutes of call time
Microsoft Teams (previously Skype for Business)
Cost: Varies from $5 to $20 per month per user
Due to the switch from Skype for Business to Microsoft Teams, it is important to consider that many of the advanced collaboration tools that used to be available on Skype for Business are now only accessible in Microsoft Teams.
Microsoft Teams is great for businesses that are Microsoft-centric and offers features such as online video conferencing for up to 300 participants, screen sharing, chat, file sharing, and cloud file storage.
Paid versions include scheduled meetings, meeting recordings, Microsoft SharePoint, full access to support and security tools, and calls of up to 10,000 users. Package pricing varies from $5 per month per user to $20 per month per person, and all come with Microsoft 365.
Unfortunately, unlike the traditional and easy-to-use Skype interface, Microsoft Teams can be challenging to use and will take a while for your team to adjust and get used to.
Conclusion
 As you can see, it is very hard to unanimously say whether Zoom or Skype is the overall superior platform for video conferencing.
Both video conferencing platforms have their distinct advantages and disadvantages. These need to be carefully considered for your own unique situation. Both leading software solutions have great cost-effective options that will tremendously help any business, enabling highly productive virtual meetings, discussions, and training sessions.
However, Zoom does come on top for large businesses and those that require frequent video calls and virtual meetings. Zoom is also the better option for webinars, training, and virtual classrooms due to the extensive host control options.
Skype is more user-friendly and a cheaper option for small to mid-sized companies that do not need extra collaboration tools.
In the end, your decision will be based on the number of call participants you need to host, the collaboration tools you need, and of course, the price. Both Zoom and Skype have very high user satisfaction ratings and score highly on various metrics of quality and performance. Regardless of what you choose, is hard to make the wrong choice!
Sources: Zoom pricing

, Teams options

Tosh Lubek runs an audio and video production business in the UK and has been using the Canon EOS R since it was released in the Autumn of 2018. He has used the camera to shoot TV commercials for Sky TV, promotional business videos, videos of events and functions, and YouTube creator content. He has also won international awards for his advertising and promotional work. You can meet him by visiting his "video booth" at HashTag business events across the country.
Recent Posts