DIY Video Studio is supported by its readers. Please assume links on this site are affiliate links or ads, and that I get commissions for purchases made through these links. As an Amazon Associate, I earn from qualifying purchases. Thank you if you use any of the links.
Zoom is free to use for video conferencing and meetings. However, free users don't have access to the full features and have limitations on basic functionalities. For example, free users can only add 100 participants in a call, and the whole session is only available for 40 minutes. However, K-12 schools for selected countries don't have a time limit per session.
There have been many changes that happened in 2020 for businesses and individuals due to the global pandemic. Companies started to implement social distancing protocols in their workplaces. Some schools completely halted to avoid causing widespread infections.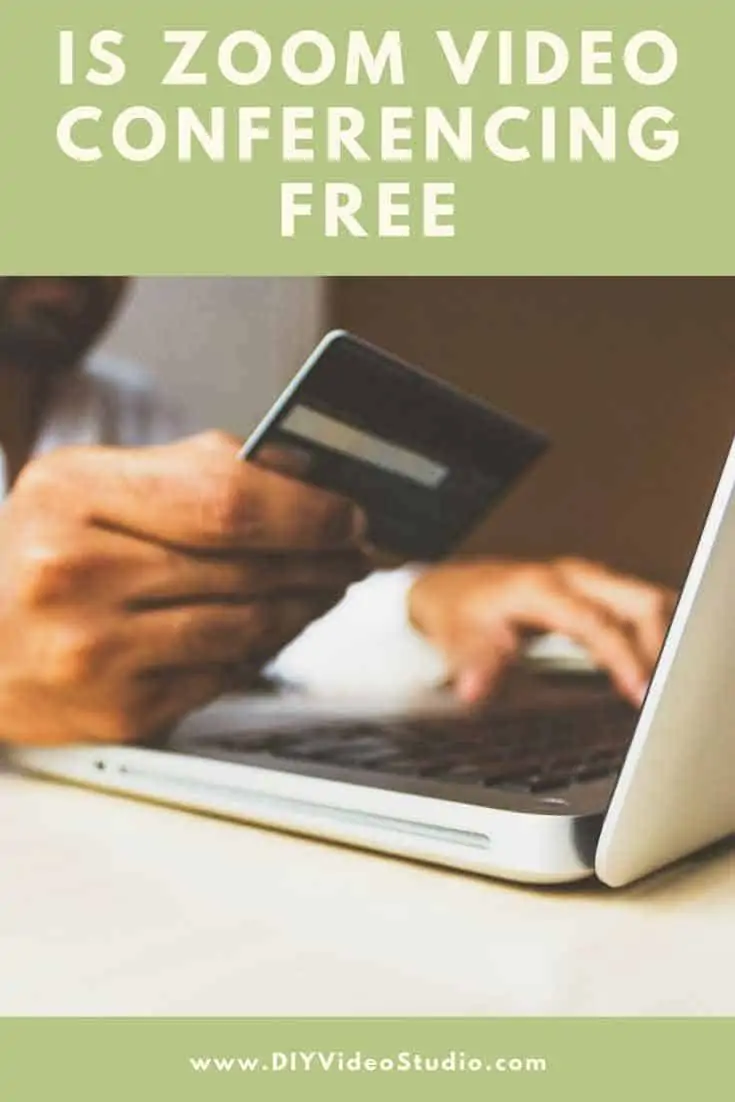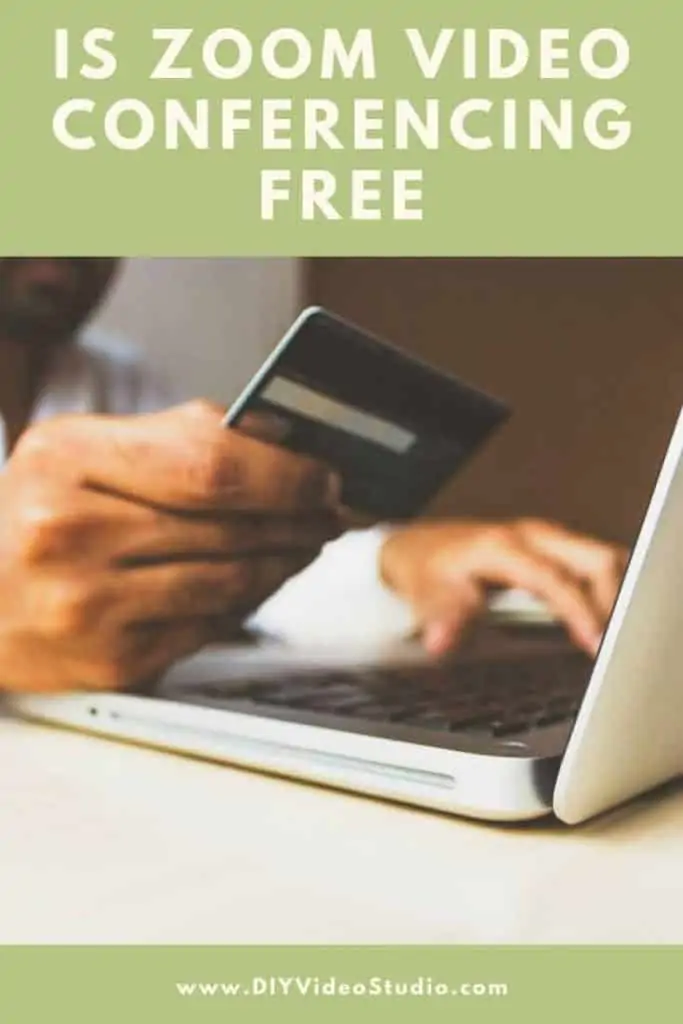 In the middle of all this, people still need to communicate for collaboration. And this is where a new cloud-based video conferencing comes in. Zoom is currently the leading platform to use to make calls for meetings and classes.
Zoom became one of the most popular online services in the world in 2020. Schools and businesses use this tool for communication purposes. Even individuals that work contractually are avid fans of the platform. But is this nifty communication tool a free product? Or do you need to spend your money to use all its functionalities? Let's find out.
What Is Zoom?
Zoom is a communication app that allows people to set up virtual meetings. Groups and different organizations use this device to share charts, screens, audios, and webinars with other people online. All of these features are accessible within the meeting or "sessions." Users don't need to have an account to join a Zoom meeting.
Although other video conferencing products are available online, Zoom is popular due to its features and price. It includes useful tools and features such as whiteboard functionalities and polls for more interactive collaboration space. And its best option is that you can record a session and watch it later. You can also integrate your calls to social media streaming.
If you need several participants in a single room to join the conference call, Zoom offers Zoom Rooms, a software-based room system. Although Zoom Rooms can be used for room-only attendees, it also works for remote attendees who want to join from another room, from their desktop, or even from their mobile device.
Is Zoom Completely Free?
Just like other online services, Zoom has a free and paid option. The full functionality of the product is not available to free users. To access these more advanced features, you need to buy service licenses from their premium plans. Each license is paid annually and has other capabilities like calling a user from another country.
Zoom Basics users can use the basic capabilities of the service, but with limits and conditions. So in hindsight, yes: you can use this service without paying any money and using only the baseline features. This free tier is notably useful if you only want to have one-on-one conversations with someone or with a small group of people.
Included Features For Free Plan
When using Zoom Basics, you can host up to 100 users all at once. This feature is one of the reasons why educational organizations use this platform. It can cater to a whole classroom for free while having access to teaching tools like whiteboard and polls.
However, a free session with multiple users can only last up to 40 minutes. If you want to have longer sessions, you might need to get a premium version. As for one-on-one meetings, you can talk with your loved one for as long as you want because there are no time restrictions.
The free tier doesn't have any restriction on the call quality. You can share your calls in HD video with HD audio qualities. Participants can use their PCs or phones as long as they have a stable internet connection. Zoom is available for installation or via a browser.
Another feature called "local recording" is available in both free and paid users. With this in mind, take note that the recorded meeting is not automatically uploaded anywhere on the internet. If you want to share a Zoom recording, you can upload the file on online storage services or streaming services yourself.
How Much Does Zoom Premium Cost?
The Zoom Basic tier is already feature-packed and works well with casual users. However, this plan might be limiting for businesses and enterprises. If you're a business owner, you might want to consider upgrading your plans to accommodate your workplace needs.
Zoom Pro Plan
Just like the free tier, the Zoom Pro can host up to 100 users only. But you can opt to add more users using the "Large Meeting" add-on included in the premium version. With this add-on, you can expand your session participants for up to 1,000 online users. This version is a must for people who need to accommodate more than 100 users per session.
The 40-minute time cap is removed entirely in the Zoom Pro plan. However, group meetings can only last for up to 30 hours. And you can stream your sessions online automatically, without a separate setup for convenience. You can also add personal meeting IDs if you and your team collab online often.
Recordings are automatically uploaded in the cloud, so users who missed the meeting can access the session without any problems. But you can only store up to 1GB worth of recording in the cloud. If your sessions exceed the 1 GB cap, you might have to use a third-party file-sharing program.
Zoom Pro is for small teams with a limited budget. You can enjoy these additional services for $149.90 per year, per license. An alternative payment system is via monthly recurring payments of about $13.
Zoom Business Plan
The Zoom Business tier is for small and medium businesses. Overall, it can accommodate a higher participant count with company brandings and logos. You can customize your plan to represent your company a little bit better. But to host a meeting, at least ten people should join first.
Without add-ons, the company can let up to 300 users join a Zoom session all at once. When push comes to shove, they can also increase the participant cap to 1,000 users via the Large Meetings add-on. For convenience, you can access the Single-Sign-OnOn or SSO functionality in this tier.
If you have recordings, you can add transcripts automatically by using the tool included in this tier. You can also use managed domains for more customization. This feature lets the admin use the organization's email address for signing up for Zoom, which makes registration for each member easier.
All of these functions are accessible for $199.99 per annual license. Features from the Zoom Pro tier are also accessible for Business users. The customer support phone, live chat, and ticket system are included in this plan.
Zoom Enterprise
Zoom Enterprise is for companies with over 1,000 employees. To host a successful call, you must have a participant of at least 100 users. Without any add-ons, users of this plan can host up to 500 participants. Recorded sessions are uploaded online without limitations.
A dedicated customer success manager is assigned to help the company in any difficulty while using the Zoom platform. All the functionalities, including executive business reviews and bundle discounts, are accessible in this tier. However, only the annual payment option is allowed.
You need to contact Zoom's Sales department to avail of this plan. There is no way to buy this plan directly from the site's official website. Each annual license costs $240, starting at 50 licenses. This tier allows discounts for webinars and Zoom rooms. Users can buy add-ons if you need to cater to more online participants. This feature is only available to licensed users.
What About Zoom United Business?
The Zoom United Business is a plan in which meetings, phone, and chat messaging can be accessed on a single platform. This plan works best for employers who have employees working from home.
The 40-Minute Limit Removal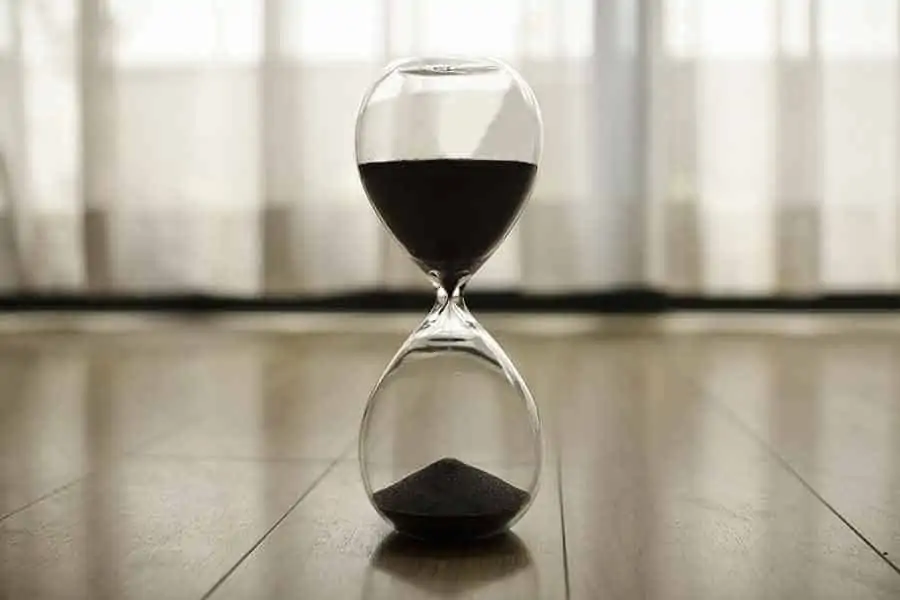 Zoom knows that large-scale meetings are not only for companies and businesses. Educational institutions use the platform for regular classes, and these classes can sometimes drag on for more than an hour. In cases like this, the 40-minute cap is an inconvenient handicap and usually causes an abrupt stop to ongoing classes.
Zoom decided to lift the 40-minute cap on K-12 schools and their equivalent in other countries to aid these educational organizations during these hard times. By default, the time limit does not apply to K-12 classes and counterparts in the following countries:
Australia
Belgium
Canada
Czech Republic
Germany
Greece
India
Israel
Italy
Japan
New Zealand
Norway
Portugal
Switzerland
United Arab Emirates
United Kingdom
United States (for 60,000 K-12 schools)
Schools outside the countries in the list can request to remove their 40-minute limit by submitting an inquiry to Zoom. However, do take note that personal email addresses from email providers like Gmail are not eligible.
Your institution might not be deemed eligible without using your school's official domain email accounts. Once your school gets approved, the limit banner on your settings page will entirely be removed. Approval for the limit removal can take up to 72 hours or more.
Zoom has lifted this limit during last year's holiday seasons. The platform allowed users to get unlimited air time on selected time and date. However, no news is available as to when Zoom will make another free limit removal. Regular users don't have access to limit removal requests like educational institutions do.
Tosh Lubek runs an audio and video production business in the UK and has been using the Canon EOS R since it was released in the Autumn of 2018. He has used the camera to shoot TV commercials for Sky TV, promotional business videos, videos of events and functions, and YouTube creator content. He has also won international awards for his advertising and promotional work. You can meet him by visiting his "video booth" at HashTag business events across the country.
Recent Posts