First-time streamers record using anything they have, usually an old shotgun 3.5mm computer microphone connected directly to their computers. While this setup works, most of them will learn they have much better audio options. They can go with a high-end 3.5mm mic or switch over to either a USB or an XLR one.
While there is some debate over using an XLR vs a USB mic vs a 3.5mm mic, the best mic for your Zoom calls or streaming activities largely depends on your budget. This is because all three types of microphones can make you sound good online. The main differences come from the models and your preferred setup.
By reading further, you will learn the pros and cons of each microphone type along with the best-case scenarios for each of them.
Choosing Between an XLR, USB, or 3.5mm Microphone for Zoom calls and Streaming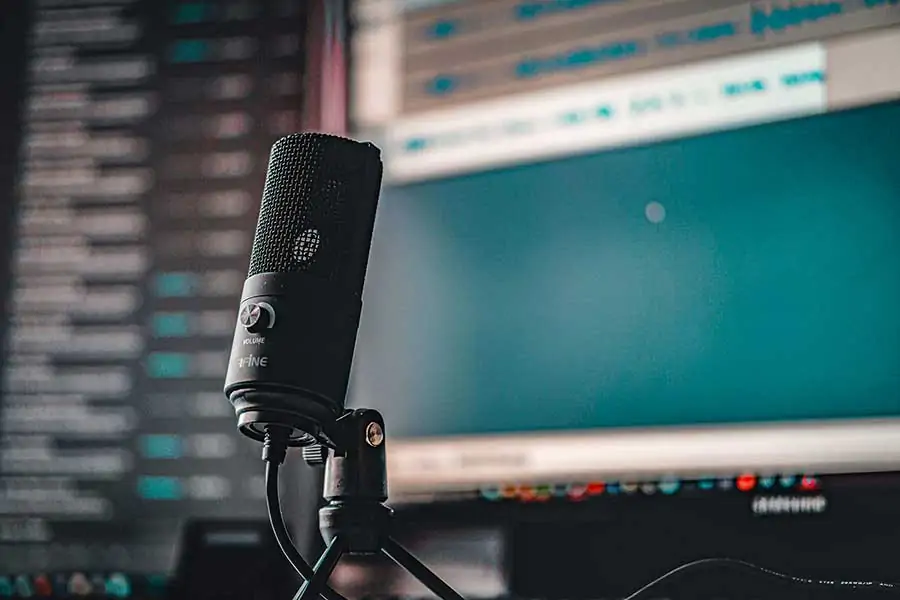 As the popularity of Zoom and other forms of video conferencing continues to grow, audio quality continues to remain a major problem for the technology. Luckily, most people can enjoy clearer, crisper Zoom calls with better clarity just by using a higher-quality microphone.
However, getting a good microphone requires more consideration than just looking at price or quality. It also requires understanding how you will use the mic, the space available to you, and the result you want. You must also consider how your mic will connect to your computer, laptop, smartphone, or tablet. Should you stick with a traditional 3.5mm jack, or switch over to USB or an XLR connection?
USB Mic Vs 3.5mm microphone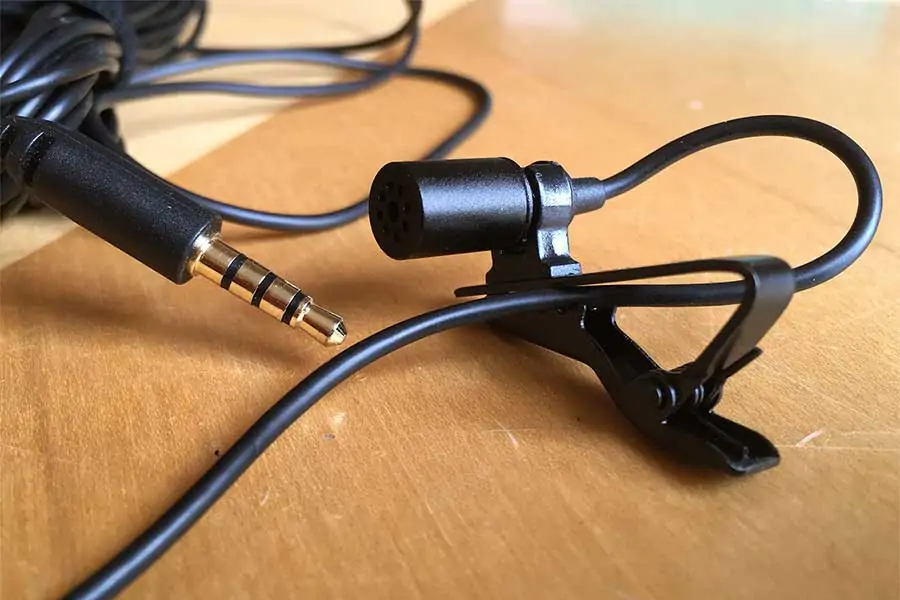 All modern computer mics come with sampling and bit-depth at least equal to that of CD audio quality. Many also include features you see in professional studio microphones. The main difference between them is the quality of their internal components and the type of interface used to connect to your computer.
Microphones with a 3.5 millimeter (mm) mini-jack can easily be plugged into smaller audio devices, such as smartphones, mp3 players, cameras, wireless transmitters, and digital audio recorders, as well as the analog mic input on a computer. In many cases the 3.5mm jack is ideal because it, and the socket, take up little space, allowing the audio device to be made smaller.
With an appropriate adapter, you can even connect a microphone with a 3.5mm jack into any audio device that accepts a ¼-inch jack or XLR inputs. These may include semi-pro and professional audio devices, which could include preamps, audio interfaces

, and audio mixers.
However, 3.5mm mics do have a few drawbacks:
The sound quality of desktop or handheld 3.5mm mics is usually OK but not great
The best mics with 3.5mm connectors are usually lavalier mics, designed to record individuals So, not appropriate for group Zoom calls
The cables are relatively flimsy, so more easily damaged
The output level can be low
Even if you use a good 3.5mm microphone, the final audio quality will be dependent on the quality of your computer's soundcard
The cables and connectors are more susceptible to interference and noise
Meanwhile, USB microphones include internal analog to digital converters or their own soundcard/audio interface. This effectively shields the analog audio signal from interference and noise because the signal passes via the cable from the microphone to the computer as a digital signal. This is less likely to pick up interference from the local environment, thus improving the audio quality in the process. The proximity of the mic output and the interface also helps reduce latency.
XLR vs USB Microphones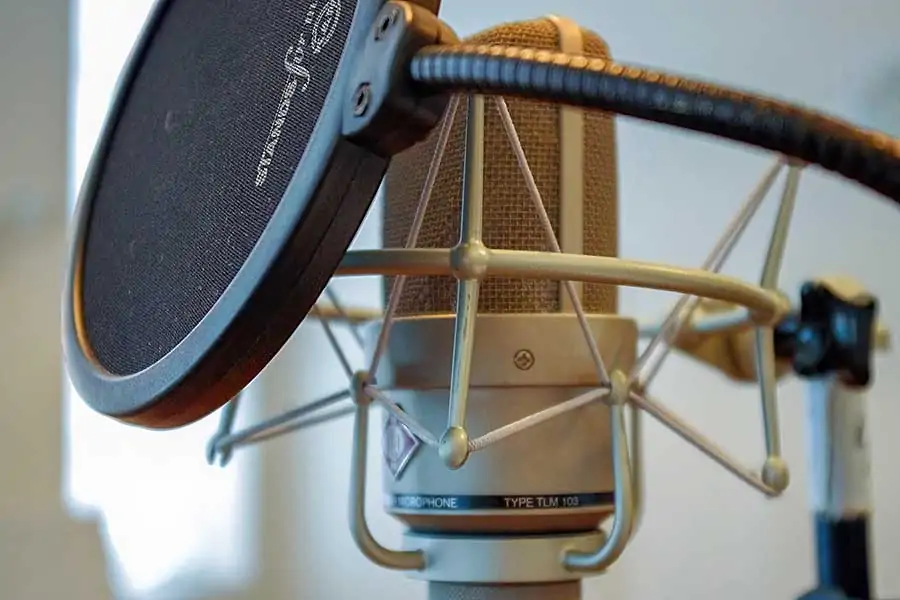 The Universal Serial Bus (USB) interface lets you connect peripherals to your computer through a simple plug-and-play

(PnP) process. You probably already have your keyboard, gaming controllers, and your printer already connected to your computer via USB. Being plug-and-play devices, they do not need much intervention from the user when setting them up. You should be able to plug the device into your computer and the computer does the setup for you. USB microphones work in the same way, making them easier for less tech-savvy people to use.
Pros for Using a USB Mic
Simple plug-and-play connectivity
No batteries or external power required
Comes packaged with everything you need
USB microphones are cheaper than XLR mic setups
The output is digital, so there is no need for a computer soundcard or audio interface
The output level is higher than with a 3.5mm mic
Mid-tier and high-end models offer good audio quality that is comparable to some professional XLR microphones
You can take a USB mic to a remote location and easily plug into someone else's computer
Some models, such as the Blue Yeti X and Shure MV7, offer live computer audio processing
Disadvantages of USB Mics
Only compatible with equipment with USB ports
Normally you can only plug in and use one USB microphone with a computer
The maximum length of USB cables is much shorter than that of XLR mic cables
Least versatile mics on the market
Finding affordable, high-quality USB mics has difficult, but is becoming easier
Most are condenser microphones, and therefore sensitive to background keyboard and room noise
Low-end models use low-end components and therefore suffer the same quality issues as cheap 3.5mm mics
Can only be used to record outside of your office/studio if you take your laptop with you
Difficult or impossible to repair if the USB cable is directly wired into the microphone
In most cases you will need to replace your USB mic if you upgrade your audio system to use an audio interface or mixer
Even relatively newer USB mics use older USB plugs instead of newer USB-C
XLR or Professional Microphones
XLR microphones cannot be connected directly to your computer, but they open you up to the world of professional audio equipment and devices. As such, these mics are just that. They are simply microphones that do not include any digital signal processing. To do anything with them, you must connect them to an external audio interface or preamp and mixer. Still, these mics might be worth the effort and expense if you need a professional setup. You are more likely to use an XLR microphone for online streaming than Zoom calls. But if you also need
Pros for Using XLR Mics
Professional, industry-standard connectivity with other equipment using XLR or Neutrik combo sockets
A wide variety of microphones are available for different recording tasks
Depending on your budget, you will have access to the best vocal and voiceover microphones
You do not need to replace you XLR mic if you upgrade the rest of your audio setup
Easy to take to a remote location and record with a digital audio recorder
You can plug multiple XLR microphones into an audio interface or mixer, and therefore have multiple microphone sources available on your computer
Disadvantages of XLR Mics
Good quality XLR mics are more expensive than USB mics
XLR cables can be expensive compared to USB cables since the best use single crystal silver or oxygen free copper wires
Require additional equipment to connect to your computer
The total cost of a good XLR mic, preamp, and audio interface is likely to be more than a high-end USB mic, like the Shure MV7
An entire XLR microphone studio recording setup is difficult to pick-up and take to a remote recording location
Dynamic XLR mics have low output signals, so will need a preamp
Condenser XLR mics require phantom power, usually from your mixer or recorder, or batteries
With more mics to choose from, knowing which one to get can be a problem for an audio novice
Generally, most people starting out will want a microphone that makes them sound good and that is easy to set up for their Zoom calls and streaming endeavors. In most cases that means going with USB mics. Mid-tier and high-end USB mics can make you sound as good as similarly priced XLR mics but they come with the simplicity of a plug-and-play interface.
Over and above Zoom conferencing calls and streaming, USB mics will be useful for speaking to your computer, recording voiceovers, podcasts, vocals, and music.
With that said, you should consider an XLR microphone if you need a professional setup and can afford the investment. You get access to additional audio options that you can configure and implement as you need them. As such, they are necessary if you aspire to be a professional gamer, streamer, or musician.
Do you Have Enough Space for an XLR Mic Setup?
XLR setups require more space than a USB microphone because more equipment is required.
A basic USB setup might be a microphone on a desktop stand connected to your computer using a USB cable, although the use of a mic stand or boom arm would be recommended.
When using an XLR mic you will need room for a preamp and audio interface or sound mixer, as well as a mic stand plus a more substantial XLR mic cable. Unless you need a mixer stick to the preamp and audio interface.
Last update on 2023-09-21 / Affiliate links / Images from Amazon Product Advertising API
You can get an inline preamp like a Cloudlifter and an audio interface like the Focusrite Scarlett Solo 3rd Gen USB Audio interface that's about the size of a box of chocolates. If you need to feed in multiple microphones get an audio interface that can take more inputs. It'll be smaller than an equivalent good-quality mixer.
If you have room on your desk for the extra gadgets, go for it, but you might want a USB mic if space is limited.
Last update on 2023-09-20 / Affiliate links / Images from Amazon Product Advertising API
Is background noise an issue in your room?
There are various types of microphones, although the ones you are likely to come across are Dynamic mic and Condenser mics.
In a dynamic mic, it's the movement of a diaphragm connected to a wire coil that moves in a magnetic field that generates the electric audio signal.
In a condenser microphone, the movement of the diaphragm causes a change in capacitance, which generates the electric audio signal. Two different technologies produce an audio signal that can be recorded.
XLR, USB, and 3.5mm microphones can use either of these types of microphones, so it is worth knowing how these two microphone technologies might affect the way you record.
Dynamic mics are less sensitive than condenser mics, which are also clearer and can reveal the detail in a human voice. However, there are times when you might prefer using a dynamic mic rather than a condenser mic.
A dynamic mic often has more warmth to the sound and the sensitivity falls off rapidly with distance from the mic. So, if you're tapping away at a keyboard or using a mouse, a dynamic mic may be a better choice since it will be less sensitive to the background noise. However, using a dynamic mic requires that you get your mouth closer to the microphone capsule, whereas a condenser mic can be a little further away. But if background noise is a problem for you, get a dynamic mic, whether it is an XLR, USB, or 3.5mm.
If you want the greatest level of clarity and sensitivity, then a condenser microphone would be the way to go.
Conclusion
When choosing a microphone for streaming or video conferencing, you want something cost-effective that fits well with your current computer setup and interfaces. Since XLR, USB, and 3.5mm microphones all can provide an acceptable level of audio quality, the right solution often depends on factors. These include the amount of available space on or near your desk, your level of expertise, and the additional features you need.
If you only need to make conference calls or are an audio novice when it comes to streaming, then I would recommend using a USB mic. The setup is easy, and you have plenty of good microphones to choose from.
If your ambitions are somewhat more advanced, consider getting an XLR mic along with a preamp and audio interface. The total cost will be higher, but if you spend your money wisely, you will be rewarded with great sound and a system that offers flexibility.
As far as a 3.5mm mic is concerned, I would only recommend using one if you mainly record straight into a device such as a video camera, but sometimes want to record into a computer. Good quality 3.5mm video mics are available, such as the equally good Rode VideoMic Pro+ and Deity V-Mic D3 Pro. But my recommendation would be to get a 3.5mm to XLR adapter and a good audio interface. That way, the good quality output from your microphone will not be compromised by the quality of your computer's integrated sound card.
Recommended USB vs 3.5mm vs XLR microphones for streaming & video conferencing
If you need a quick guide to the best microphones for content creation or conferencing here is my recommended microphone list. These are mics I have reviewed and tested and consider worthwhile options. The included links are to the best deals I can find on Amazon.
USB microphones
Best cheap USB Microphone: FIFINE K669B condenser mic with a cardioid polar pattern.
The sound and build quality are very good considering how inexpensive this microphone is. The only drawback is that the 6.9ft USB cable is permanently attached to the mic body. But on the plus side, you do have a mic gain/vol knob on the microphone and the mic standard adapter uses a standard 5/8" mic thread so it can be mounted on a standard mic stand. All metal construction and comes with a small tripod desktop stand.
Ideal for Zoom/Skype/Teams conferencing or budget streaming, computer voice recognition, etc.
Last update on 2023-09-21 / Affiliate links / Images from Amazon Product Advertising API
Best affordable all-rounder: FIFINE K678 condenser mic with a cardioid polar pattern.
Clearly modeled on the Blue Yeti USB mic but made smaller and cheaper. It also sounds very much like the Yeti, but only has a cardioid polar pattern, which is all you need if you are the one person in the room. Includes headphone output and volume control, mic gain control, and mute button.
Ideal for conferencing, podcasts, streaming, gaming, YouTube.
Last update on 2023-09-20 / Affiliate links / Images from Amazon Product Advertising API
Best USB Microphone for series voice work: Shure MV7 USB/XLR Dynamic Mic
This is an awesome mic with a rich and natural tone and real-time audio processing via the ShurePlus MOTIV desktop application. The construction is rugged all metal and offers built-in headphone output (no need to plug your headphones into your computer, just plug your headphones into the mic) and touch control for headphone monitoring volume, mic gain, headphone mix, and mic muting. One of the best features of this mic is the dual USB/XLR outputs. You can simultaneously output the audio to your computer and a device with XLR connectors. Alternatively, consider the dual outputs as a future-proofing feature. You can start by using it as a USB mic and when you upgrade to a more professional setup you can continue with the MV7 by connecting via the XLR output.
Ideal for close microphone applications like podcasting, live streaming, gaming, singing, or even conferencing.
Last update on 2023-09-20 / Affiliate links / Images from Amazon Product Advertising API
XLR Microphones
Best starter studio XLR Microphone: Audio-Technica AT2020 condenser microphone
For the money, the AT2020 provides a superb balance between price and performance. It has a wide dynamic range, and extended frequency response, and low self-noise. This makes it ideal for home studio applications. The Cardioid polar pattern provides acceptable off-axis rejection, but with enough to add a little liveliness if you intend to also use the mic for vocals or music.
Ideal for home studios, streaming, gaming, and conferencing
Last update on 2023-09-21 / Affiliate links / Images from Amazon Product Advertising API
Best sleeper voice XLR Microphone: Beyerdynamic M201 TG dynamic microphone
This is listed as an instrument microphone, but don't let that fool you. I think it's overlooked by the online streaming community partly because it doesn't have the visual presence of mics like the SM7B. Even so, it is a great mic for applications spanning instruments to vocals. I remember using M201 dynamic mics in UK radio stations in the 1980s/90s as the main studio mic, guest mic, and round table discussion mic. I used it to record thousands of commercial spots with professional voiceover artists. It's a small all-metal dynamic pencil mic that benefits from a good foam windshield. Although it's a dynamic mic its frequency response reaches quite high, so it has a nice rich tone with the high-end you'd expect from a condenser mic. You don't need phantom power, but you will need a preamp. Its Hypercardioid polar pattern gives good off-axis rejection of sound, so you can record with the M201 in environments where a condenser mic might pick up too much background noise. The latest version, the TG, has a "hum-buck" coil that rejects mains borne interference introduced when using the microphone close to video monitors or other mains powered devices. This is ideal when recording in front of your computer monitor. If you can't afford a Shure SM7B get the Beyerdynamic M201 TG.
Ideal for any voice and instrument applications. A professional microphone that will give good service for years to come.
Last update on 2023-09-21 / Affiliate links / Images from Amazon Product Advertising API
Best XLR Microphone for serious voice work: Shure SM7B XLR Dynamic Mic
The Shure SM7B dynamic mic is a legendary piece of kit and can be found in some of the world's best recording and broadcast studios. So, it's no wonder the SM7B has been adopted by many podcasters and streamers. The sound has a warmth and creamy smoothness to it that will benefit most voices. The construction is rugged and it's one of the XLR mics to get within mid-priced XLR voice mics. The only downside is that you will need a good preamp with plenty of gain to get the iconic SM7B warm tone. Like the M201 TG, the SM7B includes advanced electromagnetic shielding to reject hum from computer monitors and other studio equipment.
Ideal for voice and instrument applications. It's a pro mic for pro streamers and gamers. Not recommended for conference because of the price.
Last update on 2023-09-20 / Affiliate links / Images from Amazon Product Advertising API
3.5mm microphones
Best cheap 3.5mm Microphone: PowerDeWise Omnidirectional Lavalier Mic
You can get 3.5mm wired lavalier mics for less than the PowerDeWise, but you do get what you pay for. The PowerDeWise offers good audio quality and a reasonable length of cable so that you don't feel tethered to your computer. The mic is compatible with most devices, including Android, cameras, camcorders, audio recorders, tablets, computers, and iPhones, although some may require the included TRRS to TRS 3.5 mm Jack adapter. This clip-on mic provides clear recordings without undue self-noise. Being an omnidirectional mic, keep the mic about 6-10" from your mouth in order to minimize background noise.
Ideal for content creators and conferencing where good audio quality is required on a budget, and where the microphone does not draw the eye of the viewer.
Last update on 2023-09-19 / Affiliate links / Images from Amazon Product Advertising API
Best affordable all-rounder: Rode Wireless Go compact wireless mic system
So why have I included a wireless mic in this list? Quite simply because it's not unlike a lavalier mic but without the long cable. The mic and transmitter are combined into a tiny package, but this is no toy. The equally tiny receiver plugs into your audio recorder, phone, tablet, or computer using a 3.5mm jack. It can deliver good clean audio over a range of up to 230ft, so you're not going to feel tied to your computer. The nice thing is that you don't need to get into complicated menus. Clip on the mic, plug the receiver into your device, turn it on and you're good to go.
Ideal for content creators and conferencing where good audio quality with mobility is required, along with the flexibility to use the mic with other recording equipment.
Last update on 2023-09-20 / Affiliate links / Images from Amazon Product Advertising API
Best 3.5mm Microphone for serious voice work: Deity V-Mic D3 Pro Super-Cardioid shotgun mic
In fairness, I could equally have given this spot to the Rode VideoMic Pro+. It too is a directional on-camera shotgun condenser microphone; however, the Deity mic is cheaper despite having many of the same features, including broadcast quality sound. There are three features the Deity has that I really like. First, it has an analog step-less gain control on the rear of the mic with a linear scale. Turning it will provide a gain boost of any amount from 0 to +20dB by turning the wheel, so you can dial in the exact amount of gain you need. Second, the Deity D3 Pro has a traditional pencil mic design, so it can easily fit into a traditional microphone clip on a mic stand or boom arm. And thirdly, the microphone has a smart 3.5mm TRS/TRRS Mic Output. The mic detects what it has been connected to and adjusts the output accordingly. This means that the V-Mic D3 Pro is compatible with a whole range of devices including DSLRs, Camcorders, Smartphones, Handy Recorders, laptops, Bodypack Transmitters, and Tablets.
Ideal for video creators who want broadcast-quality audio without the worry that they are using the wrong type of output when connecting to an audio device.
Last update on 2023-09-20 / Affiliate links / Images from Amazon Product Advertising API
Recent Posts